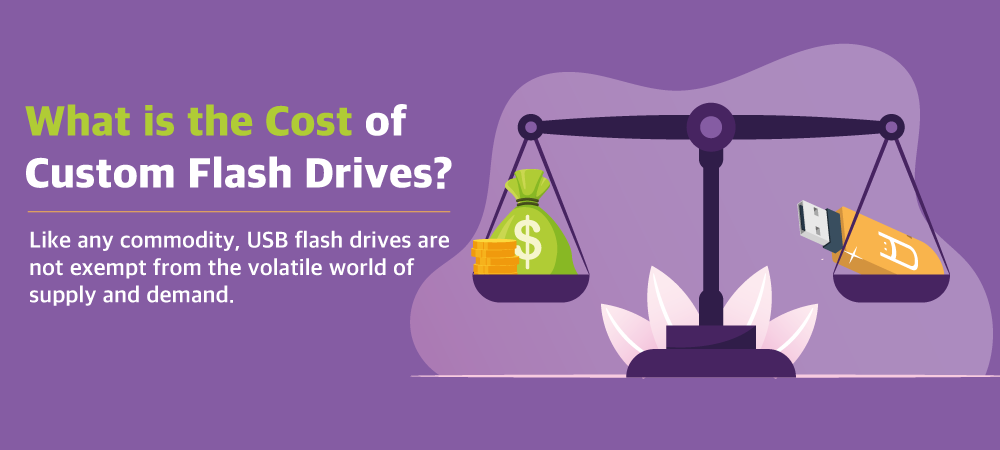 What Is the Cost of Custom Flash Drives?
If you knew you needed to buy enough physical space to store billions of documents, millions of books, or thousands of hours of video or audio media, you'd expect it to cost -- well, a lot. And if that space was being fully customized to your every need? Definitely paying through the nose.
But if we're talking digital space, you might actually be amazed at how affordable it is to have all of that storage and more. What's more, it can be surprisingly affordable to add necessary features to your custom flash drives when you go through USB Memory Direct.
So, what's the cost of custom flash drives that your business can expect when you place an order? The answer to that question depends on a lot of different factors, and we're going to look at the five most important ones.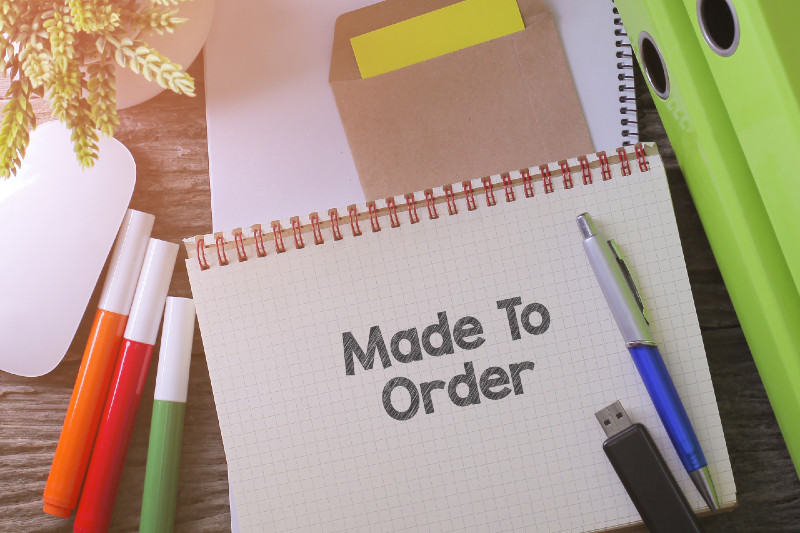 Five Factors That Affect the Cost of Custom Flash Drives
1. Storage Space
First, adding more storage space to a USB flash drive will increase the drive's cost. A basic 8 GB flash drive costs less than one of our 64 GB big boys. Both, however, use the same type of reliable flash memory technology, with fast transfer speeds and no moving parts to break down.
Smaller drives in the 1 to 8 GB range are typically plenty for bulk flash drives for everyday office use. Our customers in industries like digital media and photography, however, often go with our larger models that are perfect for things like uncompressed audio or image files.
2. Case Material
Which material do you want the outer casing of your flash drive to be made from? USB Memory Direct offers a whole lot of options, including:
Plastic
Rubber
Leather
Wood
Silicone
Metal
When you're calculating the cost of your custom flash drives, remember that some of these options will cost more than others. Plastic and rubber are usually among the most affordable, while wood or leather will frequently cost more.
3. Custom Shapes
USB Memory Direct can create all kinds of awesome custom shapes for the casing of your USB drive. For starters, we've got tons of customizable templates like USB business cards, USB wristbands, and more that can get you started right away.
However, our flash drive wizards can also create fully custom flash drive designs. This is how you get those sweet flash drives in the shape of a cassette tape, or a poop emoji, or a bottle of nail polish. They offer amazing opportunities for corporate branding, in addition to being just plain fun.
We're proud of our ability to bring even complex designs to life on your custom USB drives. However, designs with more complex features may cost more to produce. Our design and fabrication team will be able to assist you with getting a quote for your custom flash drive design.

View Our Lowest Cost Custom Flash Drive Styles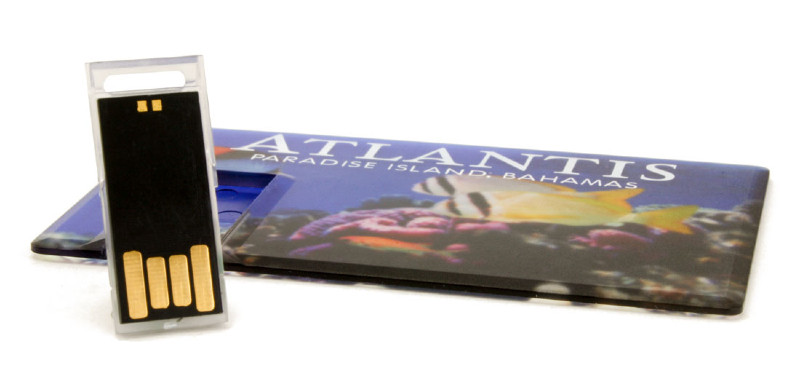 4. Type of Printing
Getting branded USB drives for your business, or need some other type of design printed? USB Memory Direct offers four different ways to print your custom flash drive design, including:
Screen Printing: We include a FREE screen-printed design in up to four colors with all of our custom flash drive orders! It's an extremely durable and sharp-looking printing method, although its color selection and gradient abilities are limited.
Full-Color Digital Printing: Our most powerful and versatile printing service offers full CMYK digital printing that can handle fine lines, complex color schemes, or just about anything else.
Laser Engraving: This method uses a laser to create razor-sharp lines and incredibly crisp imagery on a wood or metal surface. It's a great choice for detailed logos and designs, although it can't show multiple layers or incorporate color.
Heat Stamping: Only available for leather flash drives, heat stamping is the preferred method for printing on leather and makes an elegant, precise impression on your leather drive case.
5. Preloading
Want your drives to come preloaded with certain files? USB Memory Direct will do it for you! In fact, we offer uploads of up to 1 GB FREE. We'll add your marketing collateral, your album, your onboarding packet, or whatever else your flash drives need to come equipped with.
If you need a little more control over your files, remember that we can also load a flash drive with hidden files or lock files on a drive. For more information, see our preloading pricing guide, and remember that bulk discounts do apply!

See All of Our Options for Custom Flash Drives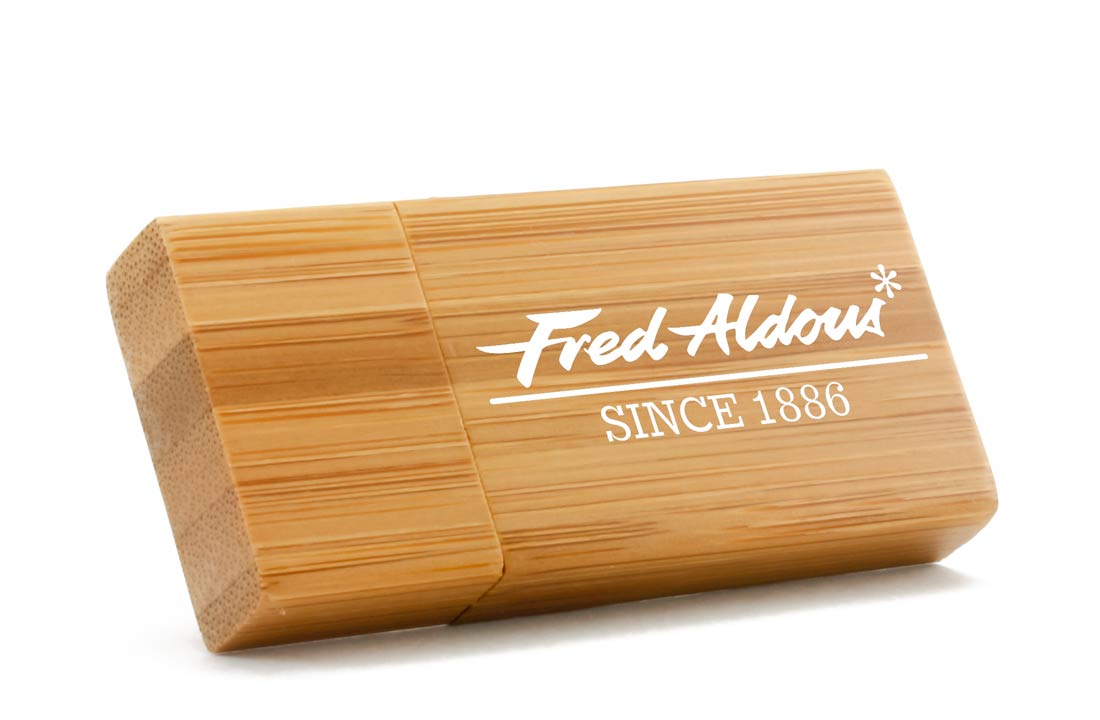 Ultimately, the easiest way to find out the cost of custom flash drives is to contact us and get a quote! Our friendly customer service is available by phone at 866-404-4645, or you can submit a quote request online. We can typically get you a quote in just 15 minutes and get you on the fast track to awesome custom USB flash drives!