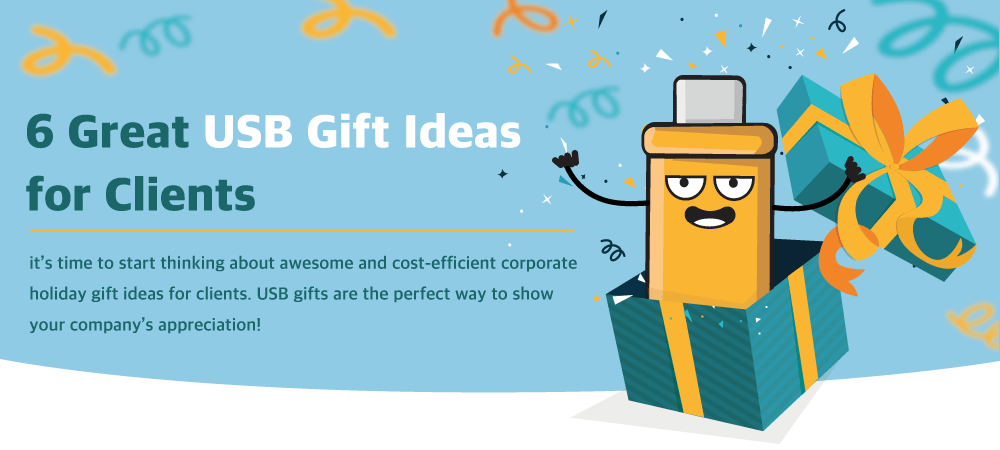 6 Great USB Gift Ideas for Clients
It's common for businesses to give gifts to their clients to help nurture relationships and build rapport. You're probably not going to get your client a brand-new car, but a little something never hurts - when it's the right gift.
When it comes to client gift selection, many businesses find that custom USB drives hit the right combination of practical, affordable and memorable. Among the many wholesale flash drive options USB Memory Direct offers, we have several that make especially good gifts. The following are six of our favorites.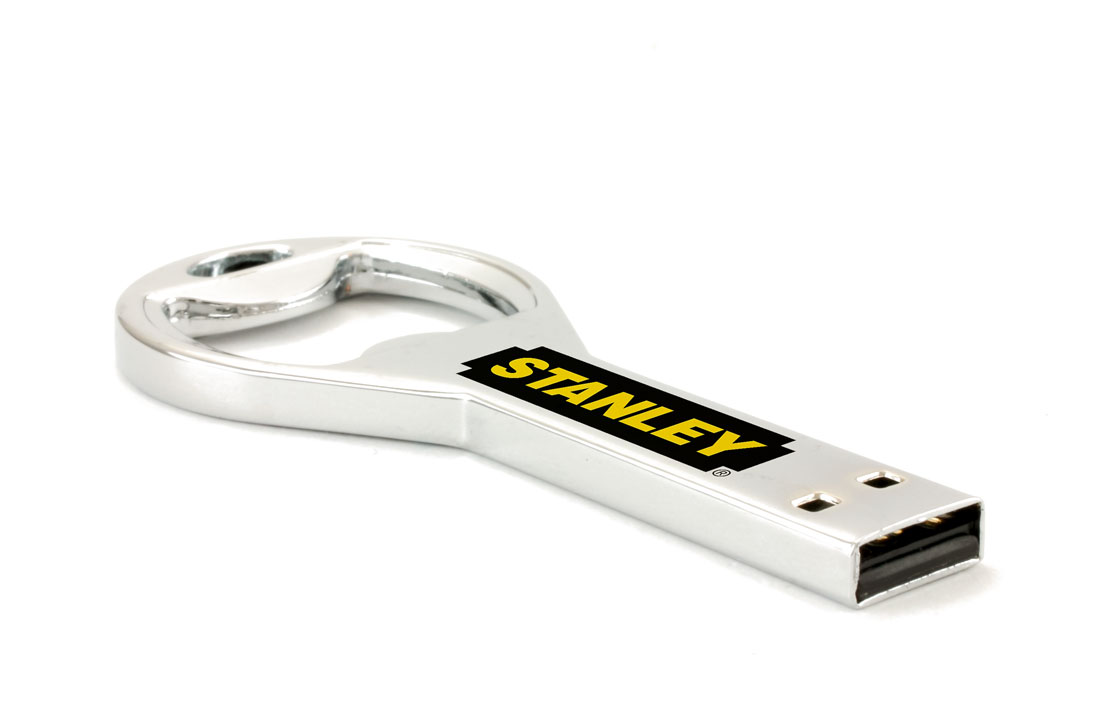 For utility, it's hard to beat the all-in-one bottle opener and custom flash drive. At first glance, it's just a sturdy metal bottle opener. But look a little closer and you'll find that this bottle opener has a USB flash drive built directly into the handle!
These refreshment-ready USB drives are an invitation to good times, and they're an especially popular choice for beverage companies. Pair with a bottle of a delicious brew for an unforgettable present.
These sandal-shaped USB flash drives are a great branding choice for any business that wants to project a fun, laid-back or even luxurious vibe. They're the perfect mix of goofy and useful, with up to 64 GB of flash memory capacity. Plus, with bulk USB drive ordering, you can rest assured that you're getting the best price for your needs.
The design offers a cute touch for the workplace that can help break the ice and get everybody having fun. Plus, it can act as a reminder of vacations to come! It's not quite the next best thing to a piņa colada on the beach, but it might be the next best thing to the next best thing.

Get Direct Wholesale Pricing on Bulk USB Drives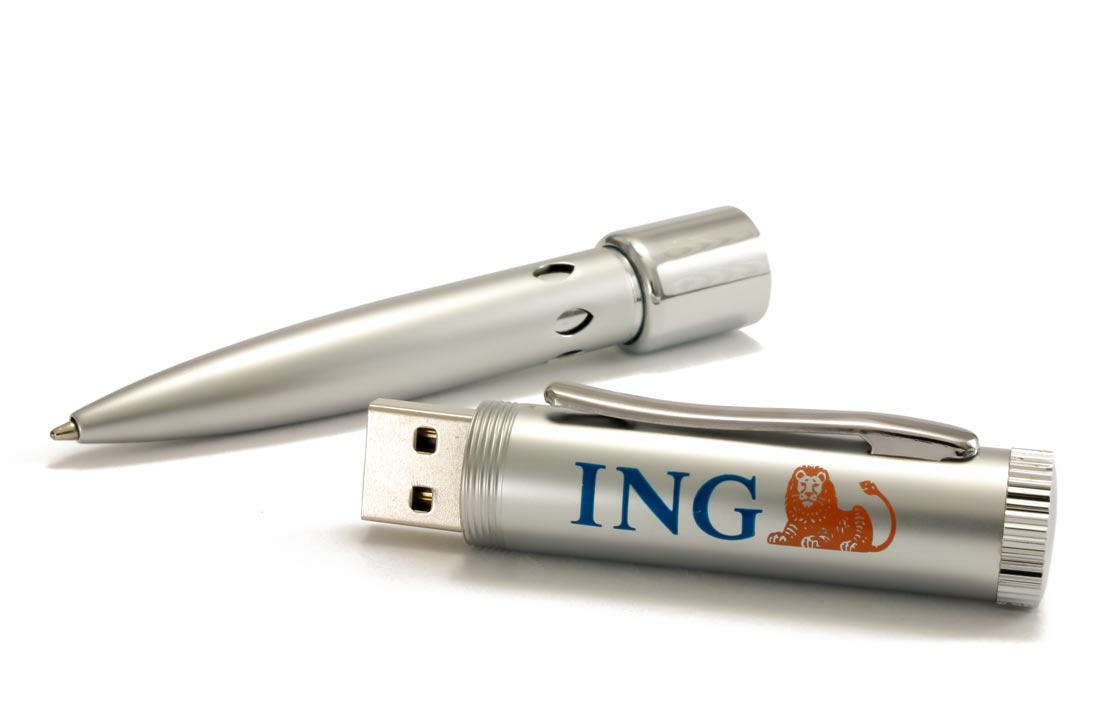 Get two office essentials in one with these awesome USB drive pens. Just pull them apart to reveal a fully functional USB drive and then snap it back together into a writing utensil! It's a clever and versatile design that can become a go-to part of anybody's office workflow.
We offer USB pens in multiple styles so that every business can find one that's a perfect fit for their branding. From the leather grip of the Pro Pen to the chromed-out SP, all of our USB pens are built for quality and elegance.
Many of our clients use these card-style USB drives as business cards, but they can also make great gifts. We print our USB cards with your choice of designs, so try turning them into something else fun, interesting and/or useful! A miniature greeting card design is an obvious choice for starters.
But your imagination and the size of the card are the only real limits, so consider the different possibilities! You could print it with an informational cheat sheet, a map, a trading card, a photo, a piece of artwork or something else entirely. Meanwhile, the slim profile of our USB card designs helps make sure that they're comfortable to carry on the go.
You can feel free to judge this book by its cover because the cover is just so nice! This charming wooden book flash drive design is one of our favorites from our collection of wooden flash drives. It's especially popular with publishers, libraries and schools.
Each unit is beautifully carved from wood into the shape of a book. Both sides of the book are ready for either logo printing or laser burning. Consider pre-loading this flash drive with some books. With available data sizes up to 128 GB, it can hold a lot of good reading!
Finally, here's one of our offerings that's not a flash drive, but is a super-handy tool. Anyone who's ever felt their stomach drop as their phone hit five percent battery can attest to just how important having an all-in-one charger can be. Our highly portable battery packs make sure that your clients will never be caught with a dead device again.
Check out the multiple styles of USB power banks we have available. Looking for more printing space for your logo? Our square power banks are a great choice. Need some serious juice that will last forever? See our 10,000 mAh Volt wireless power banks.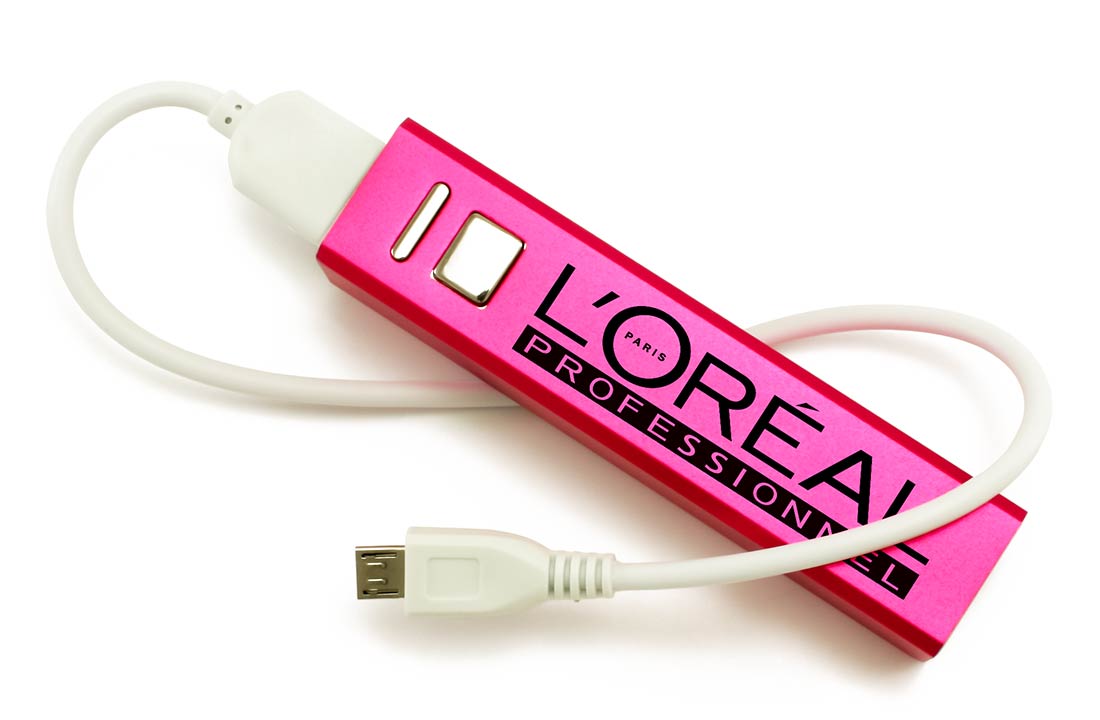 USB Memory Direct offers fast and easy ways to customize USB drives for any purpose you need. Our clients use them for gifts, office supplies, deliverables, IT tools and even cryptocurrency wallets! Whatever you need from your USB drives, you can get started right now with a quote on custom flash drives from USB Memory Direct.