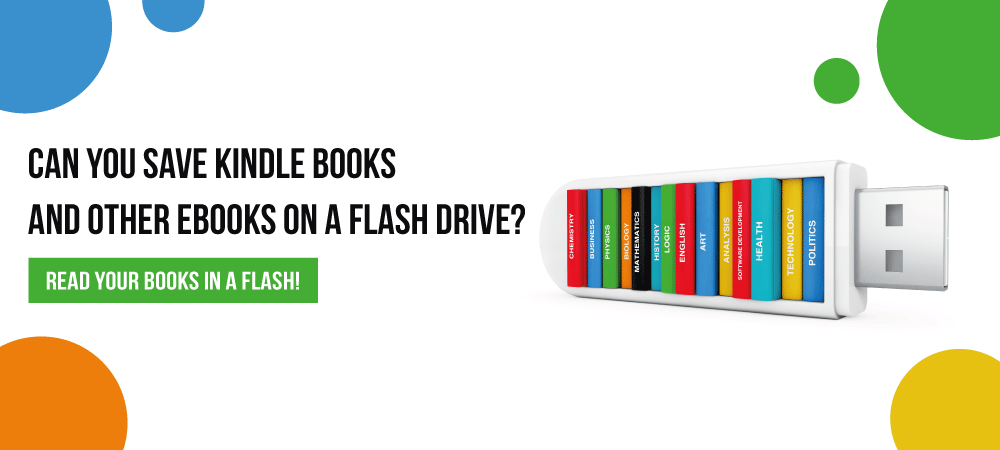 Can You Save Kindle Books and Other Ebooks on a Flash Drive?
Any book lover knows the pleasure and the pain of a massive, shelf-busting collection of awesome books. Fortunately, these days, ebook readers like the Amazon Kindle give us the ability to store hundreds or even thousands of titles in a device smaller than a single paperback!
However, what if you want to use an external storage device to back up your ebook library? Can you save Kindle books on a flash drive? What about other ebooks? We've got answers to your questions about storing your digital book library on a USB flash drive.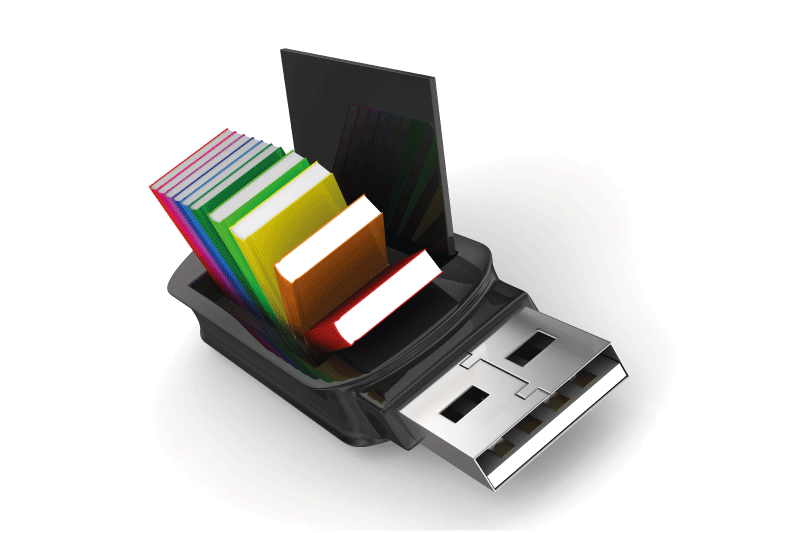 Can You Save Ebooks on a Flash Drive?
The simple answer is yes, you can! It's easy to transfer just about any kind of ebook file from cloud or hard drive storage to a USB drive. Whether it's the .azw or .mobi files that Kindle uses, ebooks from another service or non-proprietary formats like PDFs, a USB flash drive will hold your ebooks quite well.
Why Back Up Your Ebooks to an External Drive?
By default, Amazon stores your library of Kindle ebooks in the cloud. Many Kindle users download these books directly onto their readers, or onto their PC or Mac using the free Kindle app. This has the notable benefit of letting you read your favorite titles without a WiFi connection.
However, many people also go farther and back up their ebook titles to an external drive. Why do this? First, lots of people simply like to have a physical backup location for their ebooks. It's a great feeling to know that you have your favorite titles backed up to stable and secure external storage!
In addition, if you don't like the idea of Amazon or another ebook company controlling your library, you might use your USB drive as offline storage. Note, however, that Amazon will have full control again if you load the books onto a Kindle that's connected to the internet and allow it to sync with your Amazon account.
Store Your Whole Ebook Library on a USB Card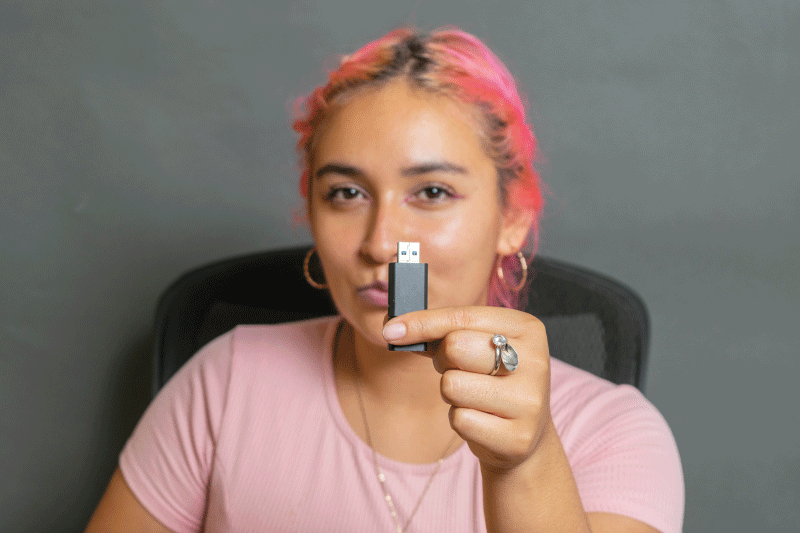 How to Back Up Your Ebooks to a Flash Drive
Find the file location of the ebooks you want to copy.
First, you'll need to find where the ebook files are currently stored. There are three main possibilities:
The Cloud: If your ebooks are being stored in the cloud by Amazon or another ebook provider, you need to download them before you can move the files to a USB drive. Amazon tells you in this video how to download books from the Manage Your Content and Devices section.
Your Reader: Got a lot of books downloaded to your Kindle or other reader? You'll need to connect your reader to your computer via a USB cable. When you do, your reader should appear as a storage device in the same place that external storage devices (such as USB drives) show up when you plug them in.
Your Computer: If your ebooks are already downloaded and stored on your computer's hard drive, you're in great shape already. Just find their folder location and move on to the next steps.
2. Plug your flash drive into your computer's USB port.
Now connect your USB flash drive to the computer you're using by plugging it into the USB port. On some newer computers, this might mean you need a USB-C memory stick, so check which types of USB ports are on your computer first.
Should you worry about storage space? Usually, the answer is no -- most ebooks take up only a few megabytes of space, so a standard 8 GB flash drive will hold many people's entire collections. However, if you've got an unusually large collection or ebooks with lots of HD images in them, check out some of the larger flash drive sizes that USB Memory Direct offers.
3. Copy the ebook files to your USB drive.
You're ready to move the files now, so select the files that you'd like to copy to your USB drive. If you downloaded the books from the cloud, they should be available in whatever folder you saved them to. (Use your computer's search function if you can't find it.)
If your books are on a reader connected via USB, you'll need to find the reader using a file utility like Finder on Mac or File Explorer on Windows. Double-click the reader to access its files. Although the name of the folder where books are stored can vary widely between readers, it will often have a name like "Documents."
From there, it's a simple matter of using the Cut or Copy commands on the files you want and then moving them to your flash drive. (See our guide to how to use a flash drive if you need some clarification on this!) When you're done, be sure to eject the flash drive correctly to protect the integrity of your data.
Shop Our Selection of USB-C Memory Sticks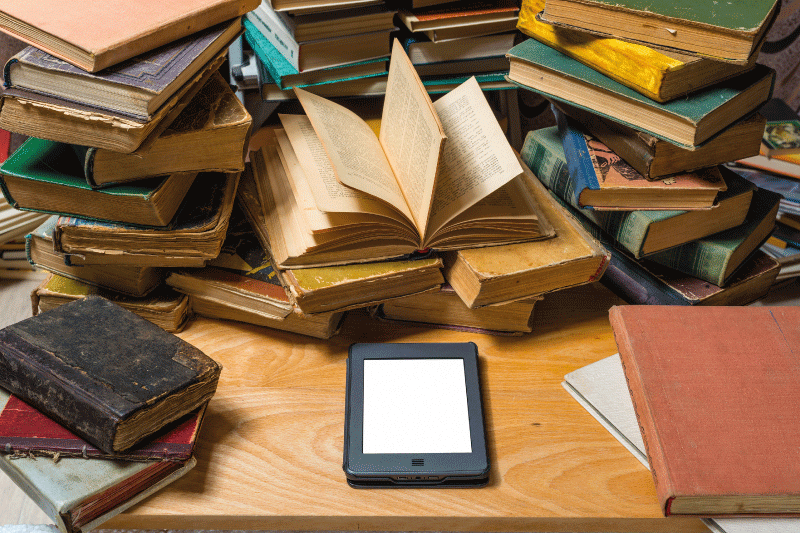 Ebooks are hardly the only thing flash drives are good for storing. In our handy guides, USB Memory Direct shows you how a USB drive can store anything from cryptocurrency to a whole operating system! Then, browse our lineup of custom flash drives - including some awesome USB cards for those bibliophiles who want a new kind of "library card."