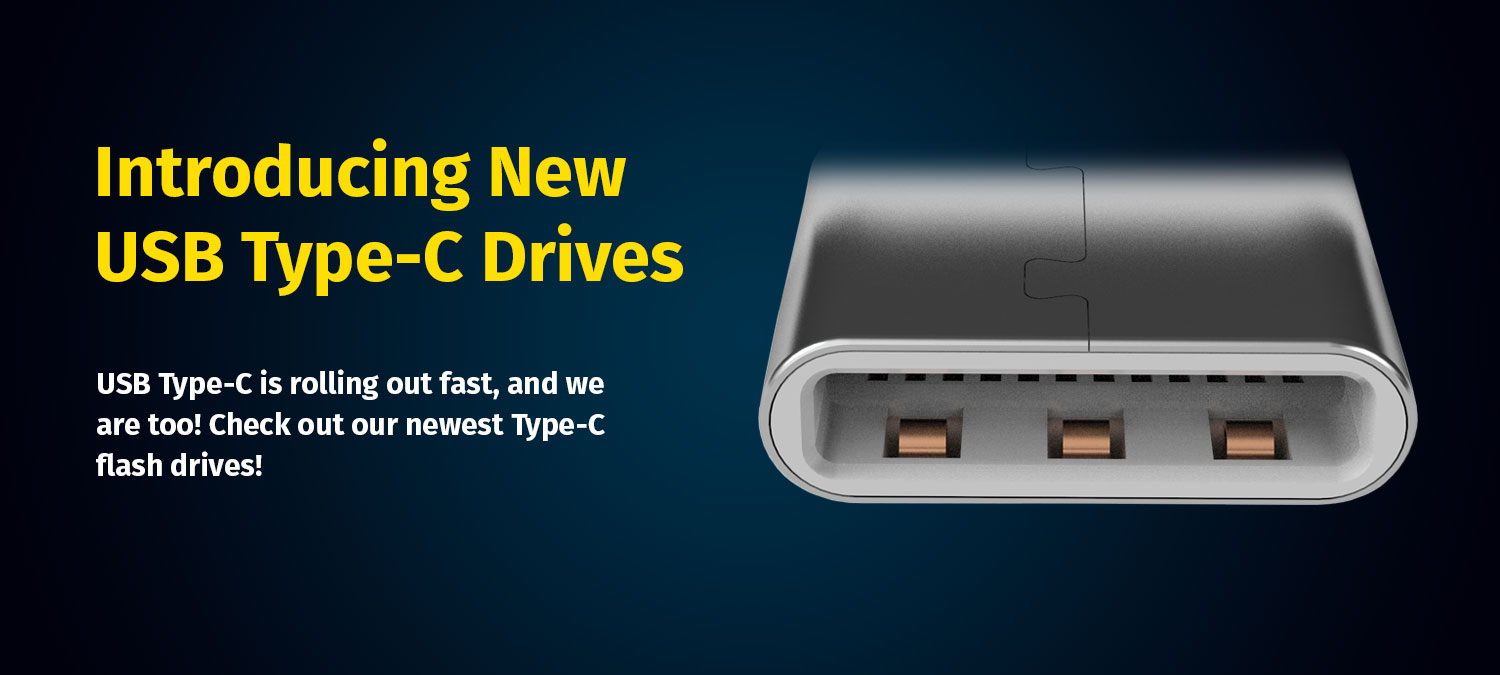 New USB Type-C Products are Here
As you've probably noticed over the past few years, USB Type-C has become increasingly prevalent and for good reason too! Type-C connectors offer a range of updates to the Type-A connectors like faster data transfer and simultaneous upload/download; that's without mentioning the list of things Type-C is rumored to replace or be capable of in the next decade. While your normal Type-A USBs will still be good for years to come, we here at USB Memory Direct have been preparing for the new wave of products and possibilities.
We understand that you, our clients, rely on our flash drives to help promote yourselves and your businesses and so we recognize how important it is that people actually enjoy using your promotional products. This is why we make the effort to bring you the industry standard even as the standard is evolving.
It's been about a year since we designed and launched our flagship Type-C flash drive, the Ubie Ninja, and now we're ready to introduce a new set of beautiful and modern custom USB Type-C flash drives. Check out our new Type-C drives below and find out which one is the best fit for your business and clientele!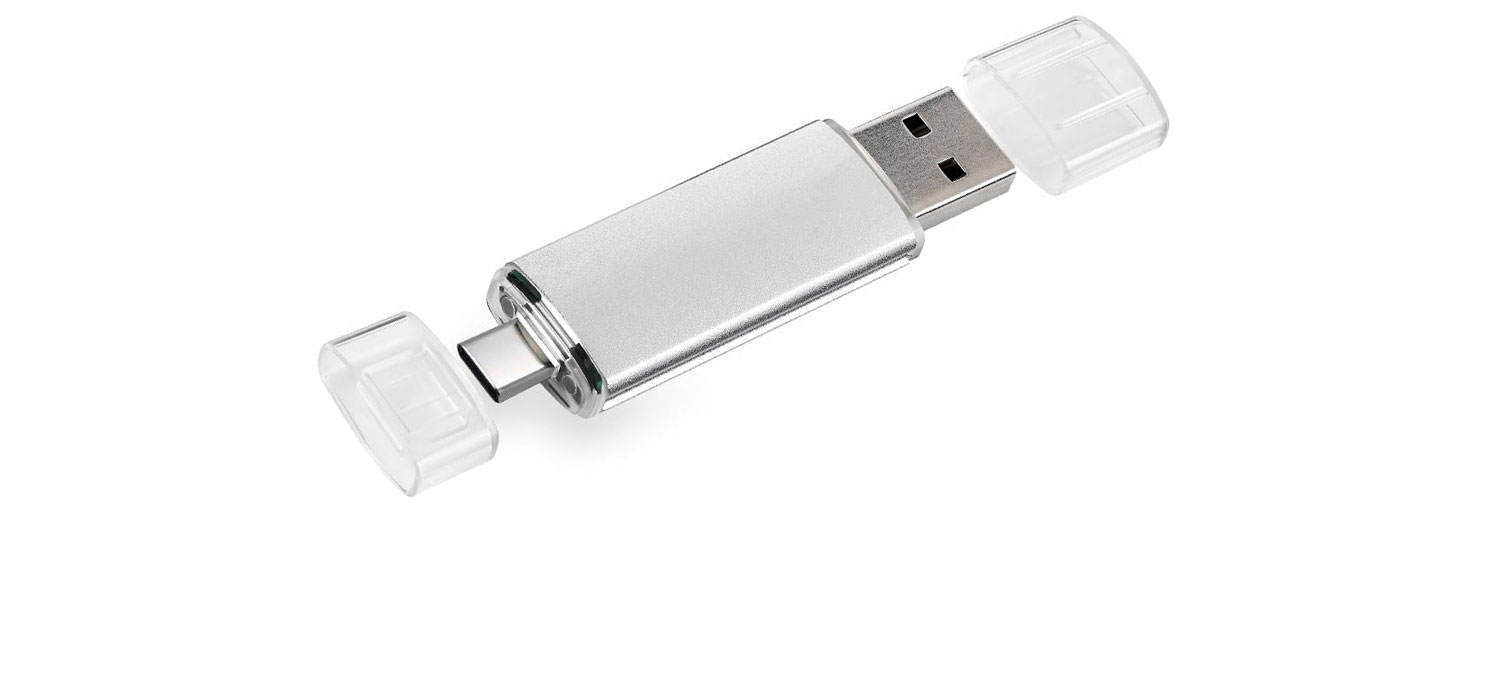 KO Dual Style
With the KO Dual, we are proud to bring you an update on one of our most popular models. The K.O Dual is a conventional drive with a conventional design, now significantly improved thanks to the dual-connectors. The K.O Dual's no-frills design provides for the most printable space out of our Type-C models meaning more area for promotions and information; An update to a crowd favorite!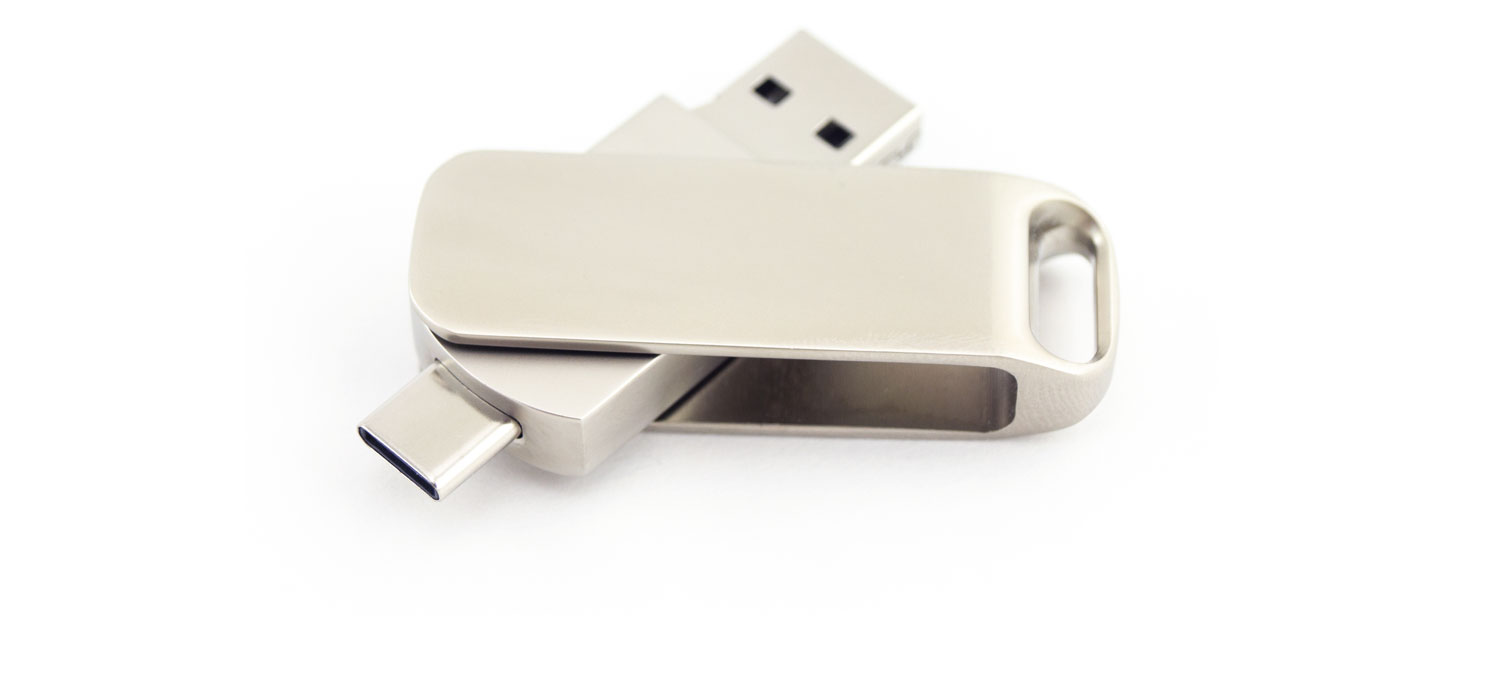 Pivot Style
The Pivot is the sturdiest of our new Type-C flash drives with its alloy encasement and smooth metallic finish; a modern, practical design that is still well-suited to be used daily. A fresh take on a classic design, the Pivot now offers you the updated Type-C connector in a simple, practical package.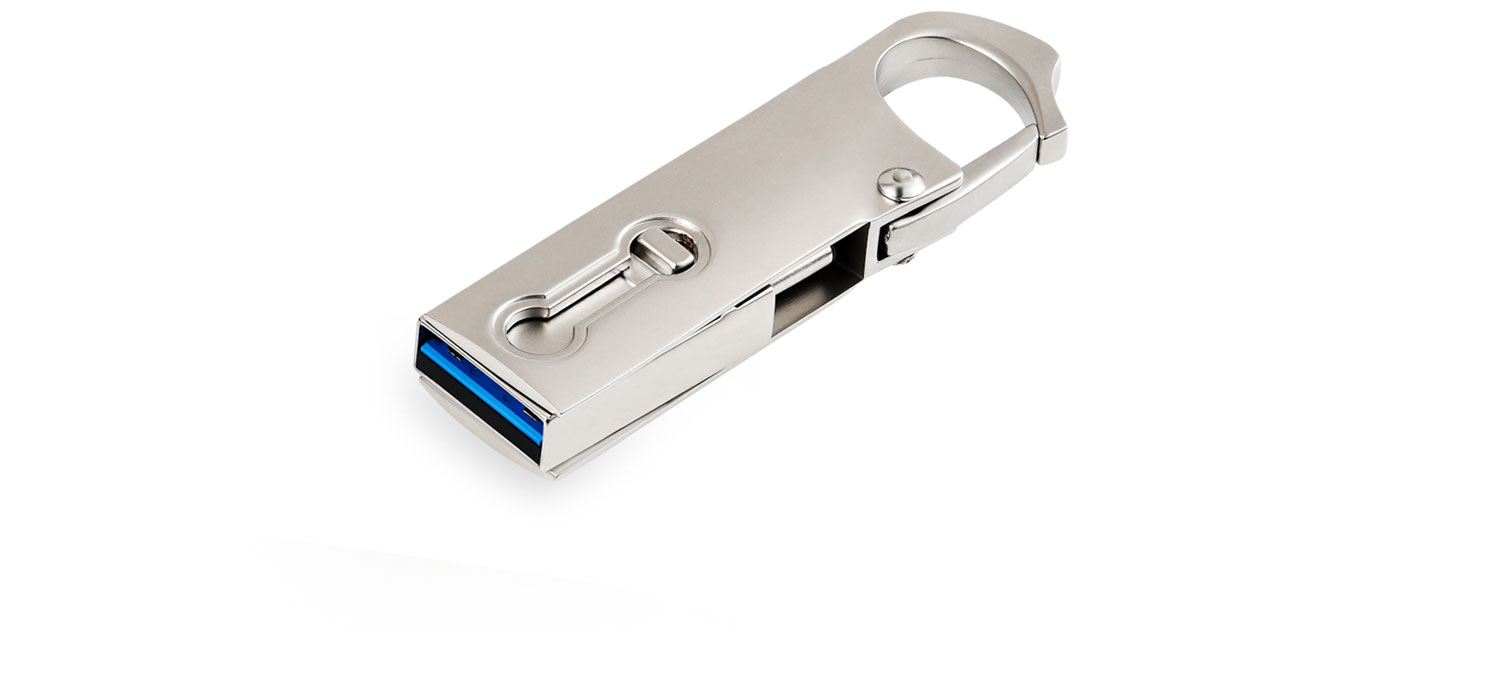 Clip Style
The Clip offers you one of the most cleverly designed drives we have available coupled with a SuperSpeed 3.1Type-A port and a more modern Type-C connector. Holding the Clip, you instantly notice the satisfying weight and heft of the drive, contrasting its confoundingly small body. With a functional sturdy clip and a captivating 'rotating lock' mechanism your logo is bound to make countless impressions while printed on this drive. The Clip manages to reach high aesthetic standards while simultaneously providing you with more utility than average USB flash drives.