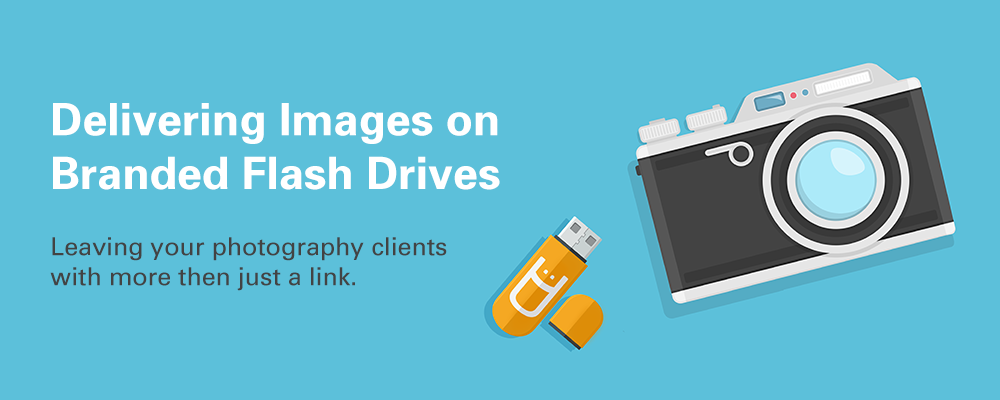 5 Reasons to Deliver Wedding Images with USB Flash Drives
You've just worked with your client to photograph an important moment in their life. You've spent meticulous hours brightening their smiles, smoothing over the bulging phone in their pocket, and balancing colors. Time to send the wedding photos off to the happy couple... the question is, what's the best way to do so?
While digital delivery certainly has its place, there's really no competing with the personal touch offered by branded flash drives. Below we list the top five reasons why photographers who deliver with USB drives are winning!
1. A Lasting Promotional Tool
Once you add your unique branding to your custom USB drives, and optionally their packaging, you've also created a valuable promotional product for your wedding or event photography client to keep for years to come. Always reminding them of the wonderful photographer that documented their special moment.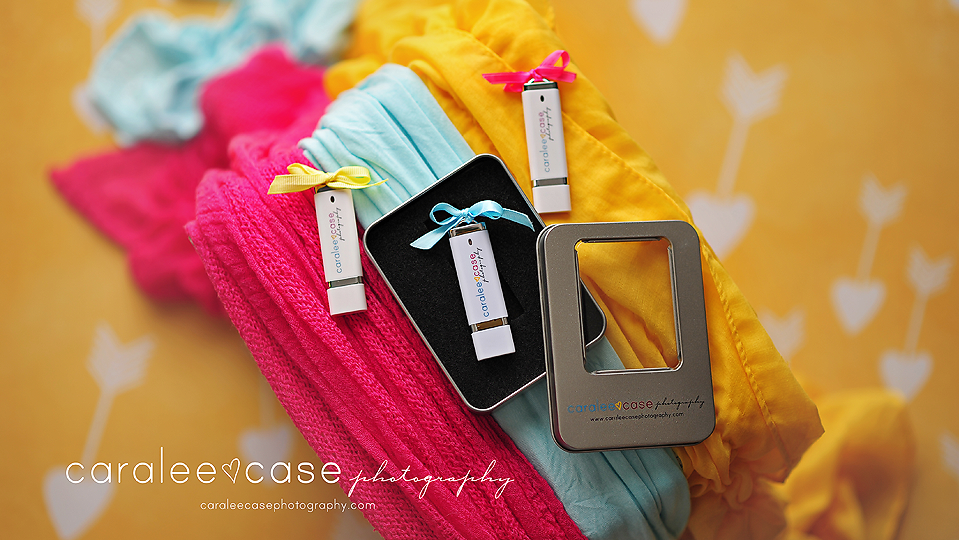 2. A Physical Keepsake
A professional wedding photographer is expensive and, at the end of the day, it's nice to receive a physical product of some sort in exchange for your greenbacks. Since most of our transactions result in obtaining some tangible item or service (i.e. and candle or a haircut) it makes sense that clients would appreciate this, even if on a subconscious level.
3. Easy Access
Flash drives do not require an internet connection to access their contents. Something clients in more rural areas with spottier connections will appreciate. They've also been around for a couple of decades now so even the least tech-savvy among us should have no problem plugging one in and accessing their images.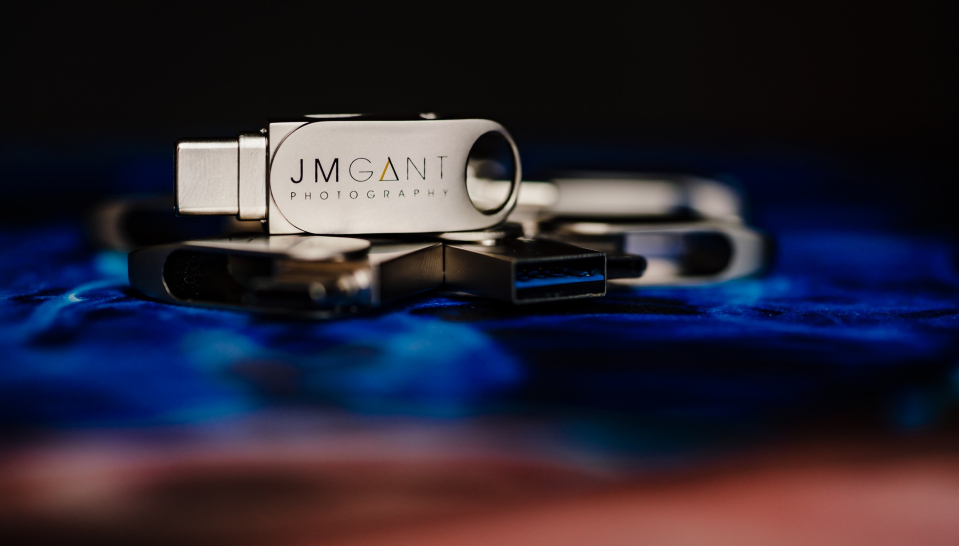 4. Peace of Mind
You don't store important information and files in only one place and neither should your clients. Combining digital delivery with custom USB drives can put clients at ease knowing if they somehow lose access to one source they have another handy. This should also cut down on those annoying calls from previous clients asking you to resend photos long after the wedding. Wasting your time on past jobs you are no longer being paid for.
5. Upselling and Relationship Building
Arguably the greatest reason to use custom flash drives in your deliverable is the opportunity they provide for you to meet up with your clients again after the wedding. Simply, sending a link to a virtual gallery is convenient, but it can seem impersonal and removed. When meeting up with your clients to deliver their thumb drive you'll have the opportunity to recap their special day with them. Find out what they did or didn't like, discuss their options for purchasing prints and leave a lasting impression of courtesy and professionalism which will help to seal the deal in making them a life-long client.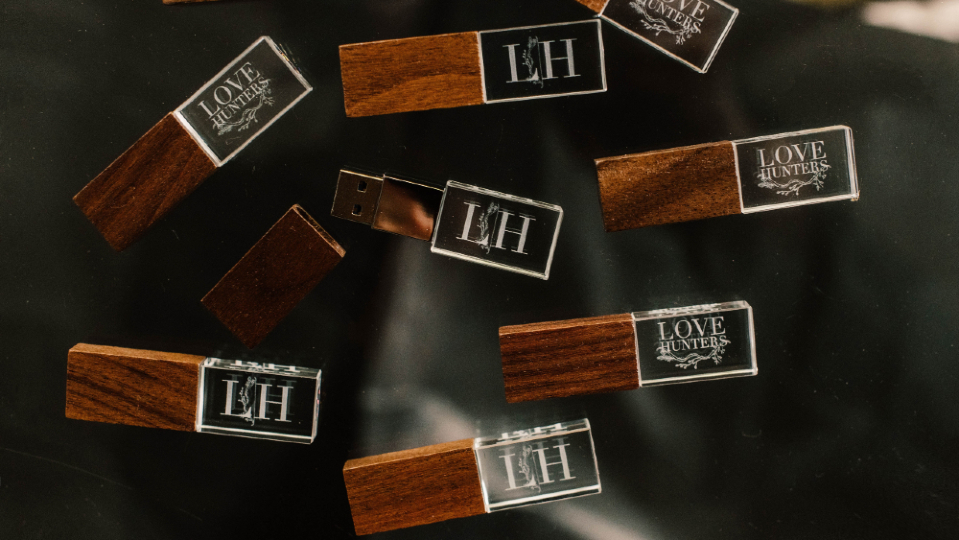 What Industry Leading Wedding and Event Photographers are Saying About Delivering Images Via Custom Flash Drives
Still not convinced custom flash drives make sense as an add-on to your current deliverables? Don't take our word for it, we are a little biased, after all. Here's some of what industry leaders are saying about sending promotional flash drives to their clients.
"Call me old fashioned but all my couples receive a custom USB drive as standard. I enjoy delivering a tangible item and as not everyone buys a physical wedding album I send out prints and a memory stick to everyone as a little thank you."
"These days, the world is sometimes lost in a bit of a digital abyss so I always want to make sure that in addition to an online gallery, my clients are also receiving a tangible collection of images. I archive the full suite of photographs on a USB flash drive . . . I pair these drives with a selection of printed highlights."
"Positive client experiences are SO important when building a strong, successful brand as a wedding photographer. Little details like custom USB drives are a perfect way to show your clients you care about every aspect of their big day!"
At USB Memory Direct we offer over 50 unique styles of custom flash drives to make sure you have an option that fits your needs and your branding.
Simply send us an image file of your logo or design and let us know which style or styles you're interested in, we'll get back to you right away with complimentary virtual samples.
We'll meet or beat any competitor pricing, and include a lifetime warranty for total peace of mind.
Get the perfect flash drives for your photography business!