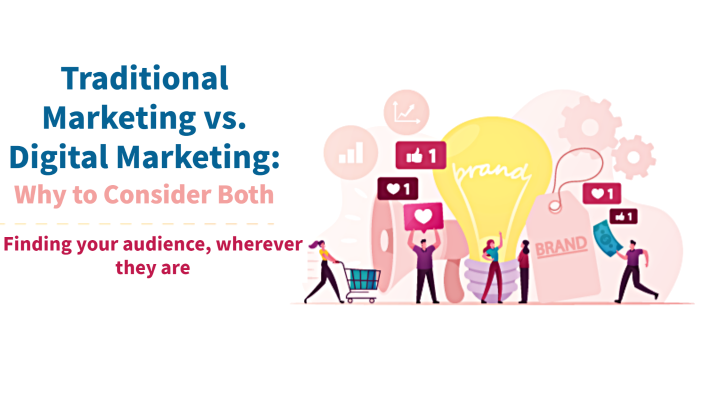 What Is Traditional Marketing? 6 Ideas for Your Business
If you picture Mad Men when you hear the words "traditional marketing," you've got some catching up to do! While the basket of channels that make up traditional marketing have certainly been around for longer than today's digital media, that doesn't mean they've lost all their power.
Traditional marketing is simple to explain: It encompasses basically all marketing that doesn't happen through the internet. That gives you a whole lot of options to play with - from promotional giveaways to old-fashioned direct mail.
Looking to expand your marketing beyond today's staple channels like email and social media? These are six ways that traditional marketing can help you step outside the digital box.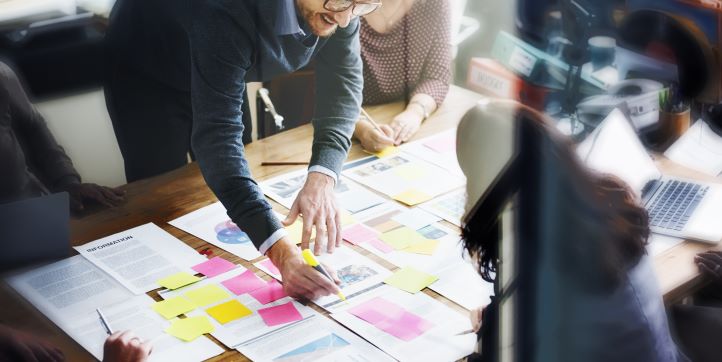 1. Give away awesome promotional swag.
"Everybody likes free stuff" may be a cliche, but guess what? It's true! Giving people branded free gifts is an amazing way to make sure they never forget your brand, and there are so many different options you can choose. Think about your target demographic and consider what kind of gift they'd find genuinely useful, whether that's a hoodie, a water bottle or a custom branded USB flash drive.
2. Blow them away with an unforgettable billboard.
What billboard advertising lacks in subtlety, it makes up for in sheer attention-getting power. A billboard is a great place to flex a cool logo, catchy slogan, amazing deal or just a good old-fashioned hi-res photo of your product. Importantly, some research suggests that out-of-home ad channels like billboards are highly effective at getting people to search for a business online. That means they're a great "top-funnel" channel for catching the eye of consumers who might not even be aware of your brand yet.
3. Look for ways to create word of mouth buzz.
Word of mouth is a uniquely powerful advertising method because of its personal touch - the consumer is getting the recommendation from someone they trust at least a little. It's especially important for brick and mortar businesses that rely on local traffic. These are some of the methods that businesses rely on to generate word of mouth outside of digital channels:
Create a referral program that encourages customer recommendations to friends and family
Run giveaway and contest promotions to increase engagement with your brand
Partner with other local businesses that complement your offerings (such as a wedding boutique and a florist)
Determine what your customers want most from their experience and target your offerings to deliver the "wow" factor
Promote Your Brand with Custom Branded USB Flash Drives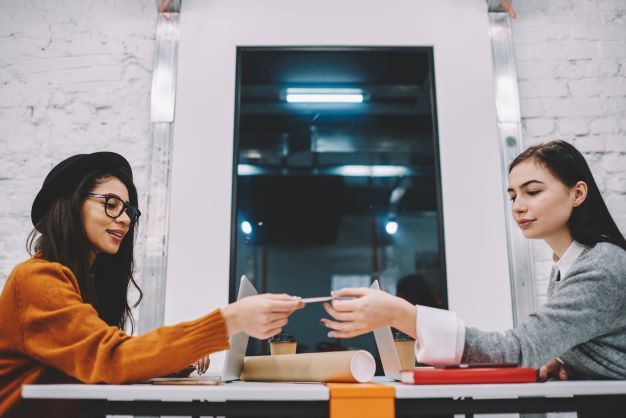 4. Slip them a business card.
LinkedIn is fine, we guess, but it doesn't have the same old-school class as slipping somebody a business card. What's more, there doesn't have to be anything actually old-school about it. Today's business cards are available with all kinds of cool and colorful designs. Heck, there's even custom USB business cards available! These have an additional advantage, in that you can load them with marketing materials to give potential clients and customers a much more in-depth idea of your capabilities.
5. Host an event.
Nothing gets your business's name out in the community like being part of an event. Businesses can host or participate in a lot of different events to establish a place in the community, including:
Grand openings and re-openings
Trade shows and conferences
Street festivals
Product launch parties
Charity events
By getting out and talking to people face to face, you can give your customers a personal connection to the brand. It's also great for businesses like restaurants and craftspeople, which benefit from letting customers get hands-on with the product.
6. Send relevant offers through direct mail.
Before email, direct mail marketing was the original way to speak directly to a target audience. In fact, it can still be effective if you do it right! Demographics are the key to direct mail targeting, so consider using existing customer data to pinpoint those who will be most likely to respond. Additionally, make sure to put some real resources into graphic design for your direct mail materials, as good design can be the secret sauce for an effective direct mail campaign.
Find the Best Prices on Bulk USB Drives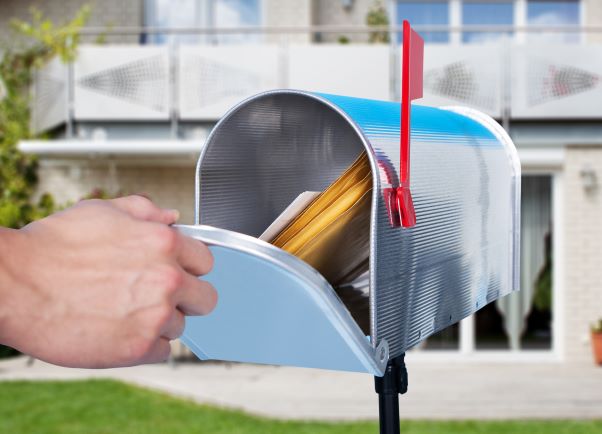 Want to wow your customers with some sweet custom USB drives? USB Memory Direct is your premier source for fully customizable designs and industry-leading prices on a huge range of bulk flash drive options.