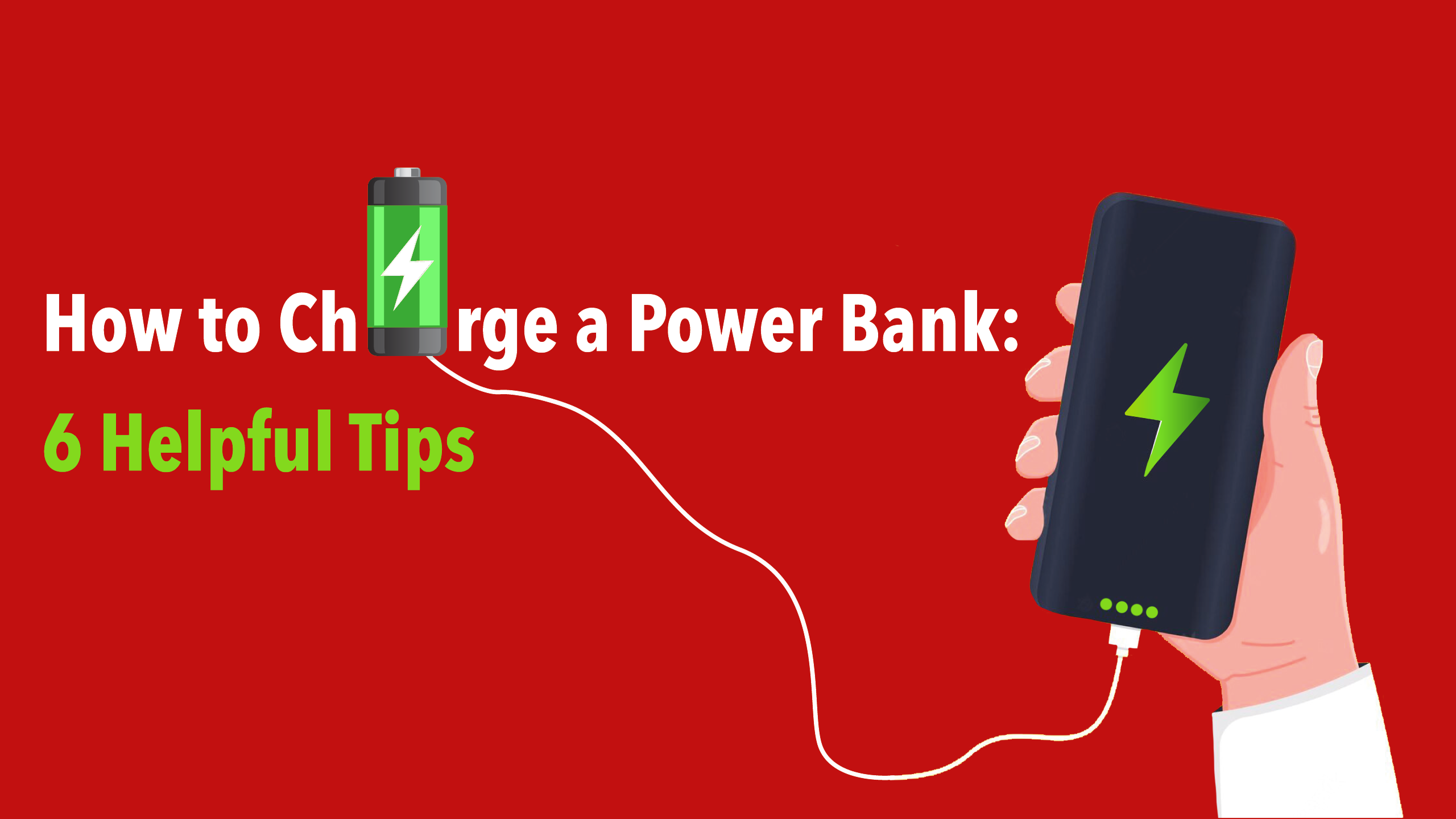 How To Charge a Power Bank: 6 Helpful Tips
Power banks provide a superb way to extend the battery life of your favorite portable gadgets. From smartphones to Bluetooth headsets, power banks are designed with universal compatibility in mind. As useful as charging banks can be, you need to plan and manage your energy reserves for them to be effective. The following tips will help you efficiently charge your power bank and keep them going for as long as possible.
Tip #1: Use a Wall Port When Possible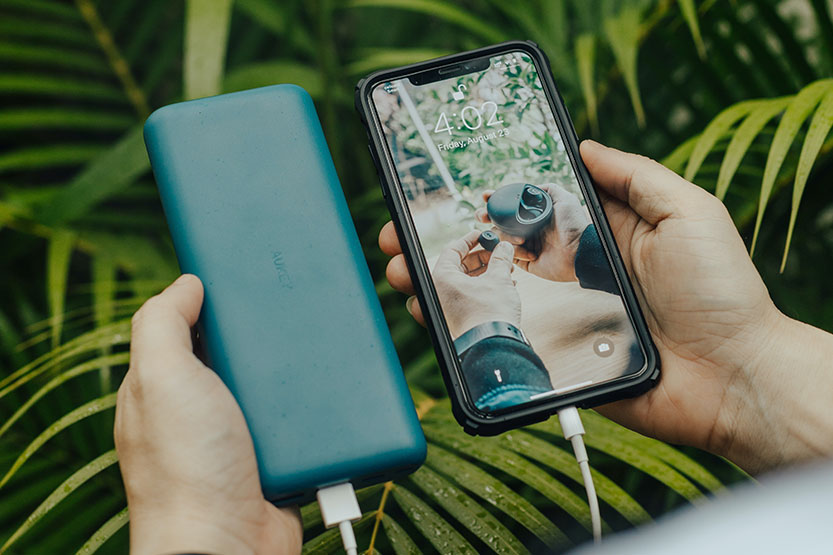 To get the fastest charging possible, you must provide the power bank with optimal energy output. A wall outlet will provide the most voltage of any conventional power source. A straightforward way to demonstrate this is to plug your smartphone into a wall outlet and compare the battery charge time estimate that appears on the home screen. The estimate will be significantly shorter when contrasted with other charging methods like a game console or laptop.
Tip #2: Your Laptop Will Work in a Pinch
As mentioned above, you can also plug a power bank into a laptop or game console's USB port. This method will charge your power bank slower, but the sheer versatility of this move can save you a lot of trouble when traveling. If your hotel room has very few wall ports, simply plug your laptop into the wall and then charge the power bank via the same port you would use for USB-C drives and other devices.
Tip #3: Always Charge if the Power Bank Has Been Inactive
When a power bank sits dormant for several weeks or months, the energy reserves slowly dissipate. To avoid leaving the house with a dead power bank, always charge it up when you have not used it in a while. It is better to be safe than sorry when it comes to the ability to use your electronics when you need them most.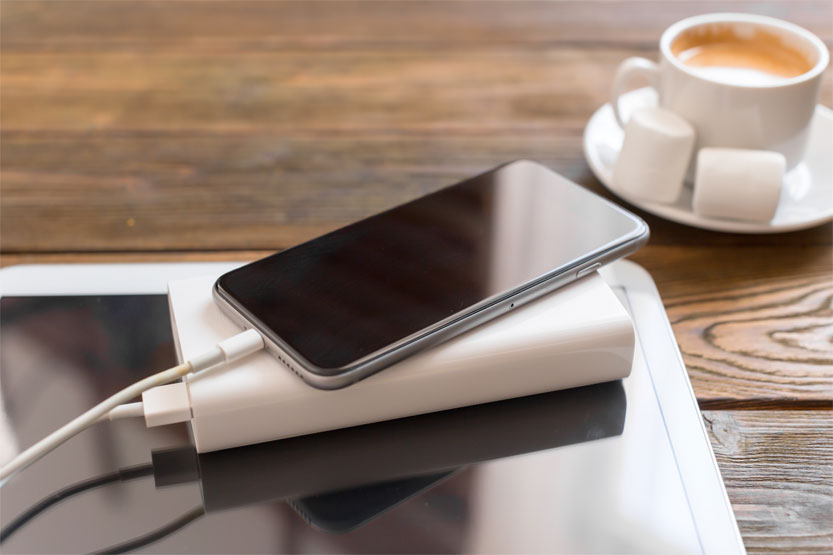 Plug Your Brand With Promotional Power Banks
Tip #4: Charge It Before Handing It Over
Much like putting fuel in a car before you hand over the keys, it is common courtesy to charge a power bank before giving it to someone. If your friend or family member needs your power bank for the weekend, make sure it has power before you hand it over. Likewise, if someone lets you borrow their power bank, charge it back up completely right before you return it to the owner.
Tip #5: Read the Instructions or Owner's Manual
Although plugging devices into a power bank is incredibly easy, there is crucial information in the documentation that comes with the device. The primary thing to look for is the expected life of the charger. Knowing roughly how many times you can charge your power bank and how long it will retain most of its strength allows you to replace it in a reasonable time frame. Reviewing what the various LED colors indicate is also a wise decision. Finally, check how long your power bank will charge to full strength.
Tip #6: Unplug the Power Bank Once It Is Fully Charged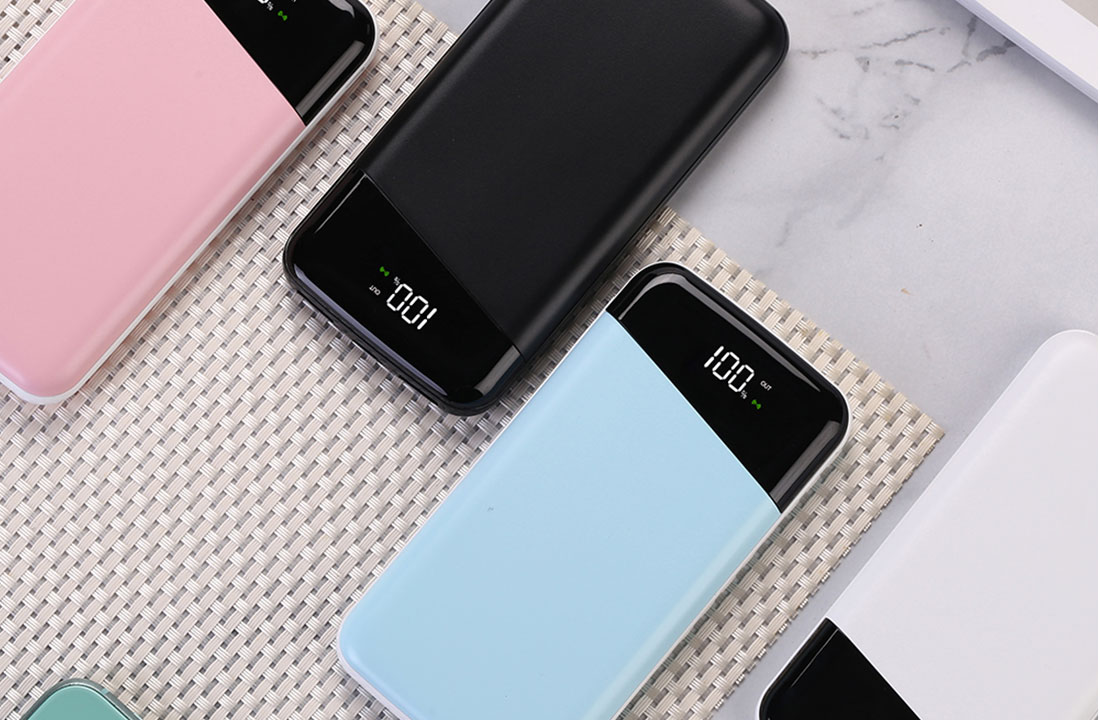 Once you know how long it takes your power bank to charge, always make a point of unplugging it once that threshold is reached. Leaving your power bank plugged in for too long causes additional wear and tear on the unit. To get the full life out of your device, you must take care of it during each charging session. The simplest way to avoid forgetting to unplug it is to set an alarm or timer on your phone each time you plug the power bank into the outlet.
Shop Our Custom Printed Promotional Power Banks
Overhaul Your USB Connections
Power banks rely on USB technology to plug all your devices in at once. To get the most out of your USB connectors, switch to the C standard, which provides faster energy and data transfer speeds. In addition to charging cables, you can acquire USB-C drives to store and move your company's files with impressive efficiency. The good news is that USB-C devices are rapidly growing in popularity.
Power That Packs a Punch
Another benefit is that customized power banks are a great promotional tool to represent your company for any marketing need. Here at USB Memory Direct all of our custom power banks include a complementary logo print. Every time your customer charges their phone your brand is represented. Check them out!