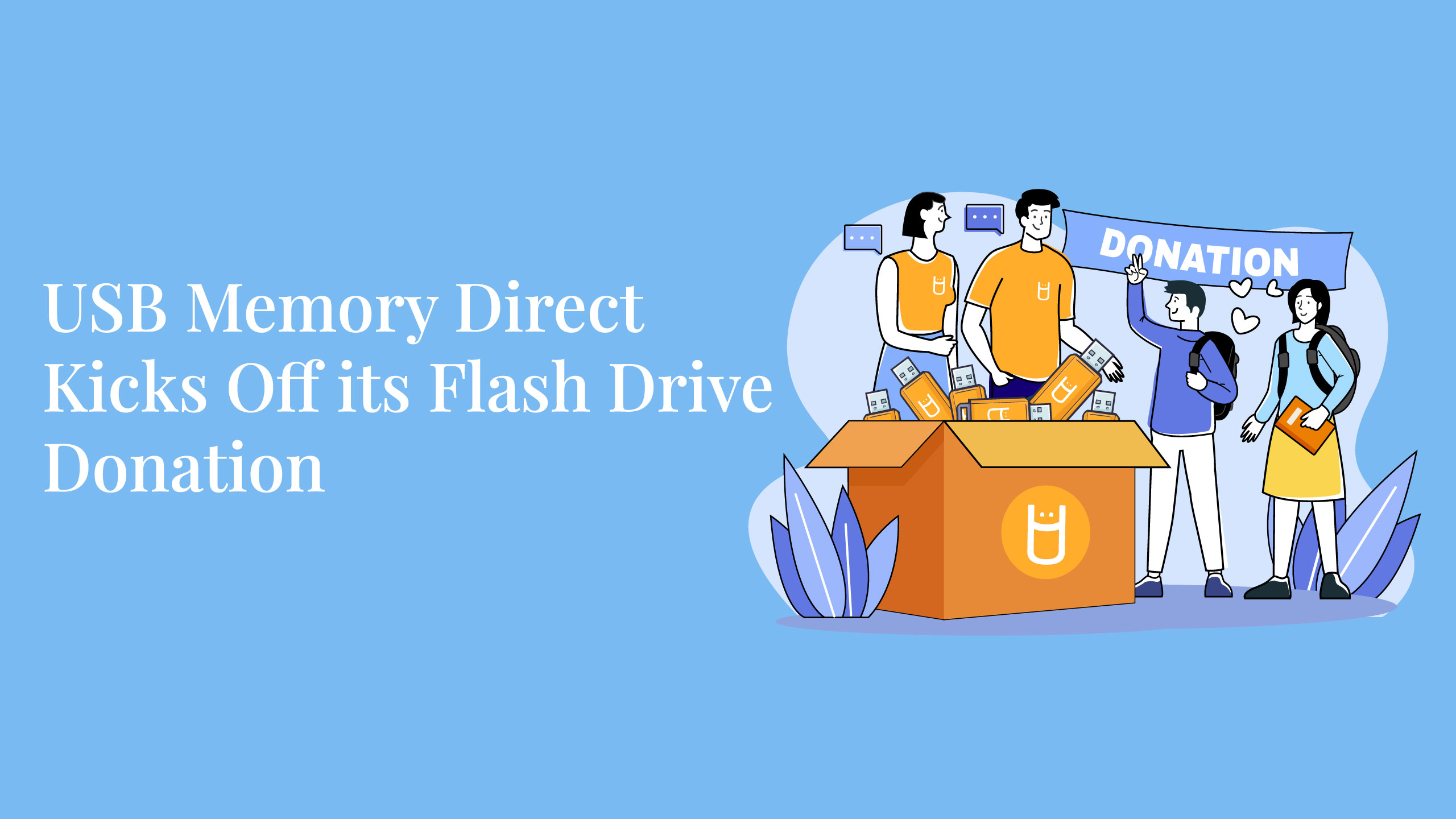 UMD Kicks Off Its Flash Drive Donation
USB Memory Direct recently embarked on a mission to make a positive impact on education, starting with the wonderful students at Dolphin Bay Elementary. We started by donating over 200 new custom flash drives for students. Our goal is to empower these young minds with the tools they need to excel in their educational journey. We know the students and teachers will utilize and enjoy the custom flash drives. It's more than just a donation; it's an investment in the future of these bright minds.
But wait, there's more! This isn't a one-time deal for us. At USB Memory Direct, we believe in the power of education and the potential that lies within each student. That's why we are making our flash drive donation an annual tradition. Dolphin Bay Elementary is just the beginning, as there are countless schools out there that may need these tools, and we're on a mission to reach as many as possible.
Why flash drives you ask? In this digital age, having a reliable storage device is essential for students or teachers. Students can easily store and transfer their assignments, projects, and important documents. It's a small but impactful way to bridge the digital divide and ensure every student has an equal opportunity to succeed.
How You Can Help Us
Now, here's where you come in! We want your help in spreading the word. Do you know a school that could use a boost in the tech department? Email us or tag us on social media. We're looking for schools that could benefit from our annual flash drive donation, and your recommendations mean the world to us. Check out our blog showcasing the best types of flash drives for students, in our opinion.
Let's make education a little brighter, one flash drive at a time. Join us in this exciting journey as we strive to empower students and pave the way for a future filled with endless possibilities. Together, we can make a difference! Stay tuned for more updates, and thank you for being a part of the USB Memory Direct family. Together, we're shaping a brighter future for education!