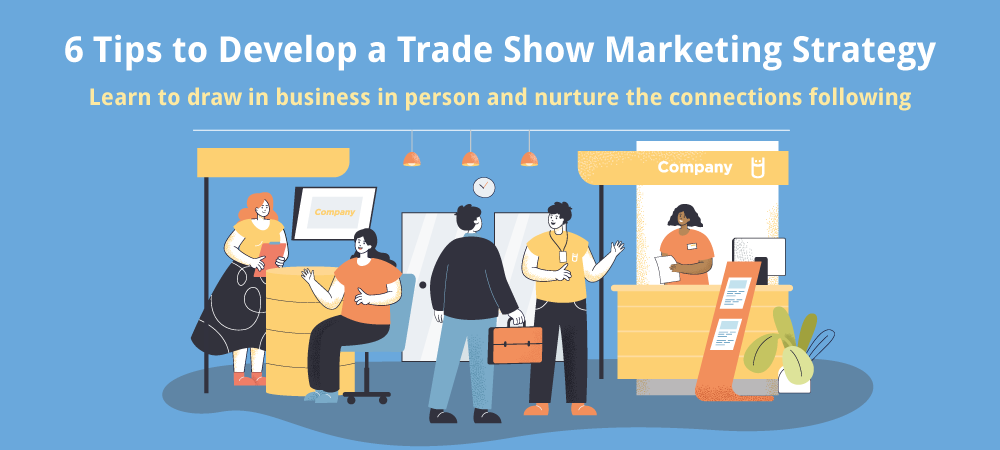 6 Tips to Develop a Trade Show Marketing Strategy
Trade shows can be exciting and a lot of fun - but they can also be stressful if you don't have a marketing strategy to guide your efforts. If you want to get the best leads and make sure your brand stands out, a well-thought-out marketing strategy is a must.
What can your business do to craft a great trade show marketing strategy? Ahead, we'll talk about six fundamentals any business should keep in mind when they're planning for a trade show.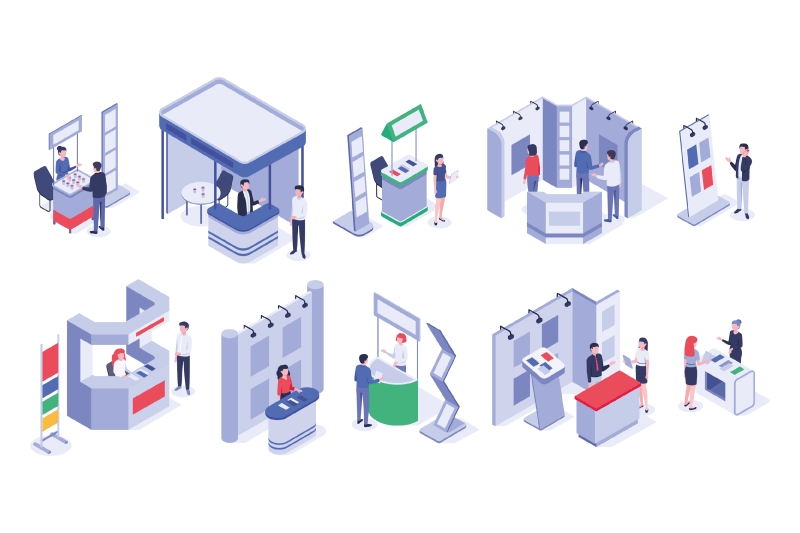 Plan ahead as much as you can.
A successful trade show appearance starts weeks or months before the event itself with a successful planning process. When it comes to marketing, these should be some of the core elements you address in your plan:
Choosing a trade show that's relevant in your industry and a good fit for your available resources
Goals for your exhibit and target audiences you want to reach
New offerings or other aspects of your products and services you want to highlight
Ways you'll differentiate yourself from competitors
Promotional items that you'll give out, such as custom flash drives, water bottles or pens
2. Prepare a presentation that will wow them.
If you'll be presenting at the trade show, remember that it's one of your best chances to make the right people sit up and pay attention. These are some ways to make your presentation stand out:
Have your deck ready to go on a USB flash drive to reduce the chance of technical difficulties
Incorporate infographics to make your points digestible, and pare the data back to only what you need
Build in Q&A segments to make sure the audience gets a chance to interact
Practice giving the presentation in front of other employees
Remember to "show, don't tell" and avoid reading off slides
3. Set goals and establish KPIs for the trade show.
Decide in advance what metrics your team will track at the trade show and how you'll track them. Some of the common KPIs that many teams track at trade shows include:
Leads entered into CRM system
Social media followers and interactions
Engagement with email campaigns and/or paid ads post-show
Mentions by journalists or trade organizations at the show
While these can't always measure the intangible benefits of things like brand awareness, they're a great start for making sure that you're getting a good ROI on your trade show presence!
Make Networking Easy with USB Business Cards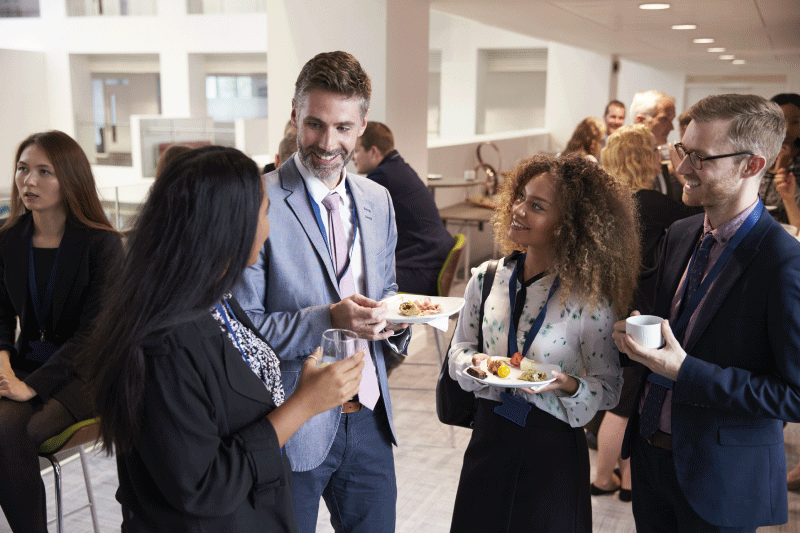 4. Use digital communications channels to build excitement.
Don't forget to announce your upcoming trade show appearance via digital comms channels such as your brand's website, email lists and social media accounts. If you'll be on any panel discussions or giving any presentations, make sure to share promotional materials beforehand.
Just as importantly, be sure you've got people handling social media during the trade show itself! Chances are good that people will be tweeting, posting Instagram stories and otherwise engaging throughout the show, and you don't want to miss out. Sharing some choice moments will help people remember to check out your exhibit.
5. Create an engaging experience for other attendees.
Another part of rocking the trade show is engaging authentically with the people who visit your exhibit. For starters, make it a priority to have multiple people available at your exhibit space who know your product or service inside and out and are comfortable engaging with new people.
If you have the space and resources, try to make your space more engaging with hands-on demos, games or other interactive exhibits. And, of course, don't underestimate the power of that trade show classic: promotional swag! Look for swag that offers a balance between practical and distinctive, such as offering USB business cards loaded with your best marketing materials.
6. Develop a sales plan for after the show.
The biggest deals typically don't happen at the trade show itself. Most likely, your most impactful sales will be the ones that come after, when you engage your new connections. That means a robust follow-up plan is a must, so make sure to consider follow-up elements such as:
When and how you'll reach out to contacts made at the trade show
Priority prospects to assign to your best sales team members
Email and social media campaigns to capitalize on new engagement
Discover Unlimited Options for Custom Flash Drives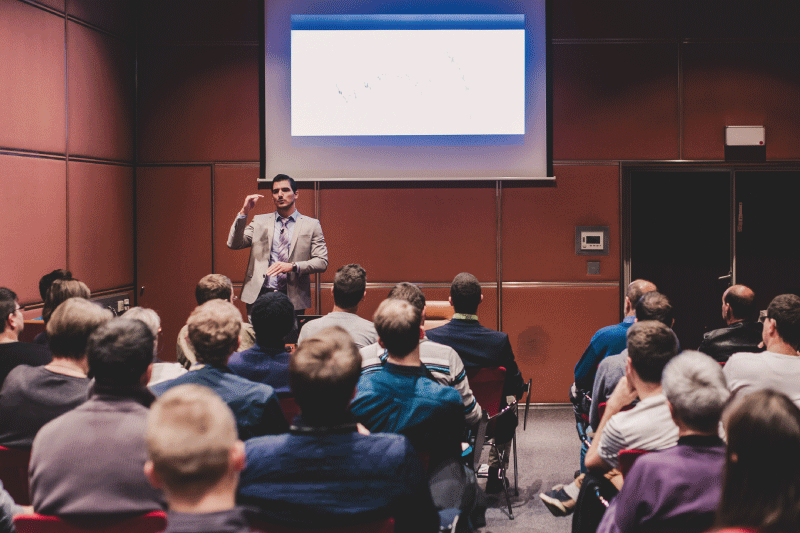 If you've seen a business give away a custom flash drive at a trade show that made you say, "Wow, that's awesome" - there's a good chance it was made by USB Memory Direct! Clients in a huge range of industries trust us to make the custom flash drives that make the unforgettable impression they're looking for. Browse our most popular bulk USB drive options, or find out how to get custom shaped flash drives in almost any design you can dream up.