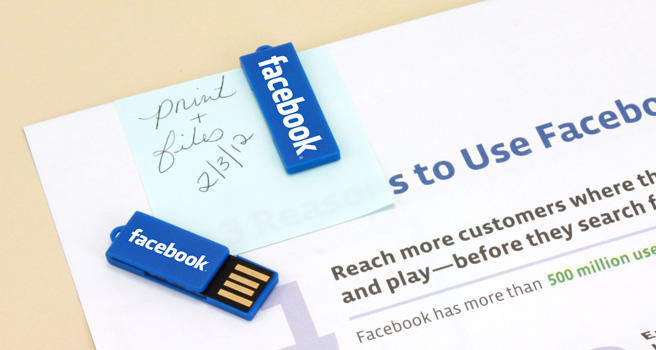 USB Paper Clip Flash Drives
Thin, light, and durable.
Designing the USB paper clips came with one goal: Create an incredibly thin and light flash drive that's every bit as powerful and efficient as one twice its size.
With multiple storage capacities, durable construction, double-sided printing, and a creative paper clip design, we've not only achieved that goal, but set a new standard for what every promotional flash drive should be. Perfected down to the megabyte.
A thing of beauty.
Molded from a single piece of sturdy plastic, the USB paper clip flash drives are sleek, durable, and ready for anything. Its integrated clip function allows you to easily attach promotional business cards, folders, and brochures.
Slide off. Slide on. It's that simple.
Available in many of our most popular colors including custom contrasts, creating your corporate logo or brand with our flawless double-sided printing keeps getting better and better. For extra appeal an added key loop was attached, allowing you to easily secure the custom flash drive to one of our many wholesale promotional Lanyards or Keyrings.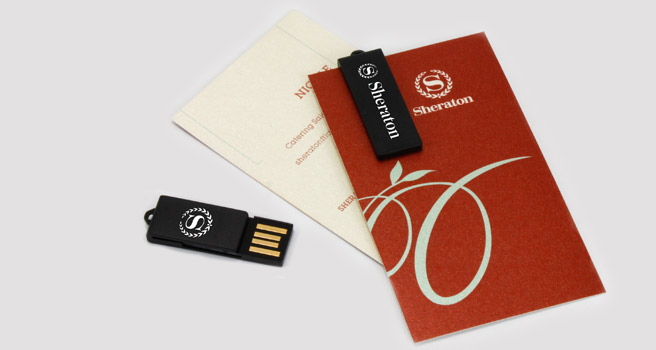 So little to actually carry.
Even at less than a half inch thin, our USB Paper Clip performs at an astonishing level - by transforming flash storage with our UDP technology. UDP flash chips are very small, allowing our USB Paper Clip to be exceptionally thin and light. That creates room for other important things, like attaching a business card or a demo CD. So you have a flash drive that weighs almost nothing and clips onto almost anything. And with no moving parts, our Paper Clip USBs are reliable, fast, and virtually indestructible.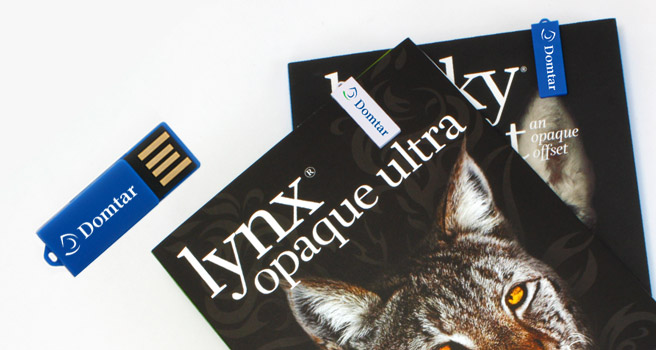 Flash drive paper clips aren't just portable. They're wearable, too.
Clip it to your company shirt, suit, backpack or purse strap, and it stays put - whether you're at a trade show or giving a presentation. Paper Clip Style promotional USB drives share vital information about your organization in a creative and professional way.
A paper clip design means a higher-precision, less complex construction with fewer parts. And that translates to a USB flash drive that's unbelievably thin and light, yet durable enough to handle the rigors of everyday use.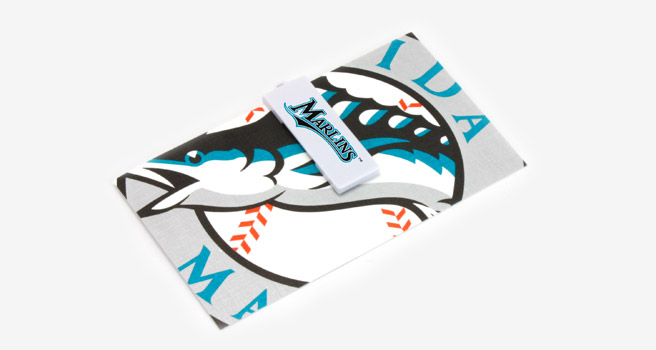 With so many features, the possibilities are endless.
Match perfectly with our Data Preload feature to upload your company Powerpoint presentation or Quicktime video commercial and lock it with Permanent Upload.
See more features about our flash drive services.
Find out more about our Custom USB Paper Clips.