Designed to be as convenient as they are functional, these are business cards your clients will never throw away. By providing additional value to your business card, more people will likely keep it to use. This means more people will see your brand. Our card style USB flash drives use super thin UDP memory chips that allow them to fit neatly in your wallet, pocket, or small purse. USB cards are similar to credit cards. Out of the way when unneeded and easily accessible when called on.
Our USB business cards offer the largest print areas of any customizable flash drive. Opening the door to endless possibilities. You can print your logo and contact information for business events, tradeshows, and networking. A photorealistic image print works well for photographers wanting to show their work to their clients. You can also print full color edge-to-edge custom graphics if you want something more artistic. No matter the industry, the USB business card is a great promotional item.
Our prints are of the highest quality and last for years. Our drives come in sizes ranging from 256MB to 128GB, depending on the style. Our flash drives come with a lifetime guarantee, and we offer multiple additional services for your data. We have a variety of USB business flash drives to choose from. If you are unsure exactly how you would like your cards printed, our design team can help you work out the details. Our account managers will work with you to ensure your process goes smoothly. Check out our other USB business card options to find the best one for you.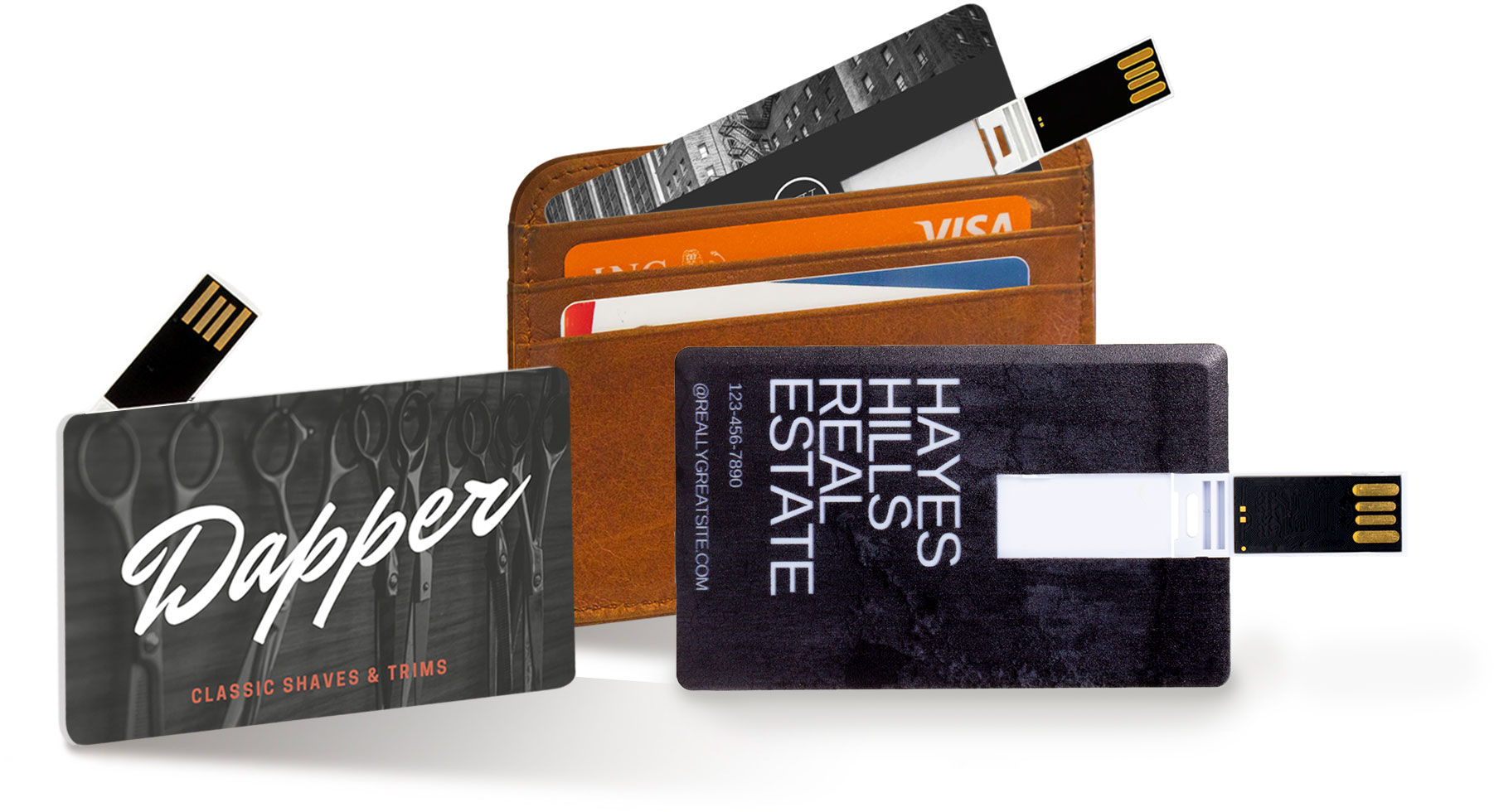 Data-Preloading
Simply send us your files and we'll have them preloaded to your drives during production.
Rush Production
Need your USBs ASAP?
Our rush production services can get your drives printed and delivered in as little as one business day.
Wholesale Pricing
As a manufacturer, we are able to offer unbeatable factory direct pricing.