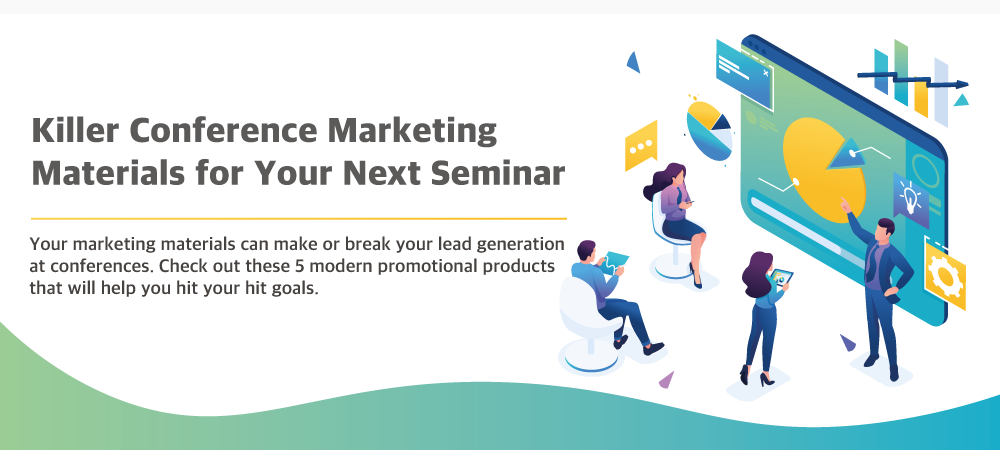 5 Conference Marketing Materials to Bring to Your Next Seminar
Think back to the last trade show or conference you went to. Chances are you returned with a wealth of goodies practically spilling out from your tote bag, which was itself probably a piece of swag you got at the conference. (If you didn't, you might need to attend cooler events.)
There's a reason companies give out promotional materials at industry events: It's effective. Give people a tangible item with your brand, and you'll at least make an impression in their mind. But give them a branded item that they actually use and enjoy, and you'll form the kind of positive brand associations every business wants.
From custom USB drives to water bottles and beyond, these five conference marketing materials will give your brand the power of swag.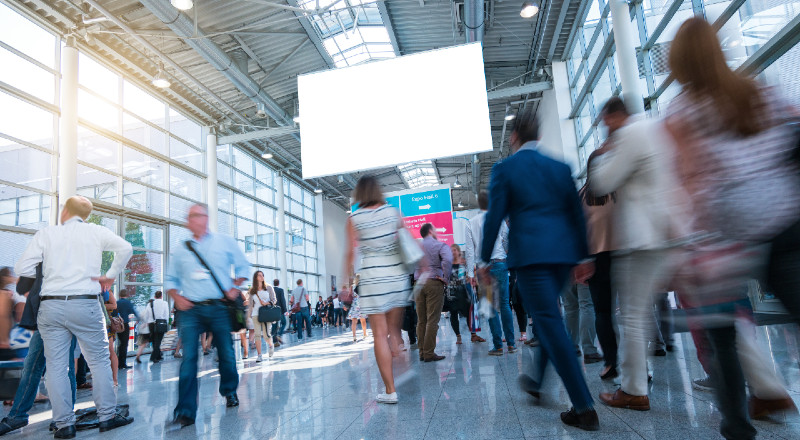 1. Custom USB Flash Drives
Custom USB drives are some of the most versatile and useful trade show giveaways. For starters, a blank flash drive is a nice thing to have at a business event, and creating branded flash drives with your logo helps ensure people are looking at your brand while they're there.
But USB flash drives can also do a lot more if you load your giveaway USB drives with relevant information. You might include spec sheets for your top sellers, that flashy video that your marketing department just made or even a digital coupon code!
Finally, a custom flash drive can make an impression for your brand through its design. USB Memory Direct has a portfolio of amazing custom flash drives in the shape of everything from a bottle of nail polish to a spark plug -- and we also have classic options like the USB business card for those who like to keep it sleek and simple.
2. Face Masks
In the pandemic era, there's probably no trendier trade show giveaway than a face mask. While we can all look forward to the day that we no longer need masks, the reality is that they're fairly inexpensive to make, they help stop the spread of coronavirus and they offer all kinds of interesting design choices.
Paper masks are the least expensive and designed to be disposable, while cloth masks cost a little more but give your visitors a more lasting souvenir. Tip: Take advantage of how masks place your brand prominently at face level by incorporating an eye-catching design.
3. Hand Sanitizer
A pocket-sized bottle of hand sanitizer is right behind a mask as the pandemic era's trade show giveaway of choice. It's easy to design a custom label for hand sanitizer bottles through an online service, and it never hurts to be more careful about stopping the spread of germs.
But first things first: Make sure the hand sanitizer you use has enough alcohol to actually kill viruses. According to the CDC, 60 percent concentration should be enough. Then, and only then, you can decide whether you want cucumber melon or strawberry kiwi scent.

Find Big Savings on Custom USB Drives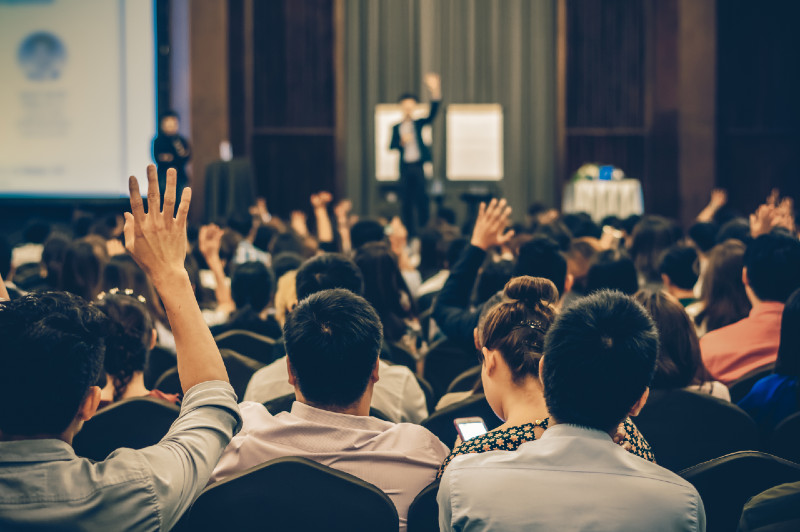 4. Water Bottles
A good water bottle is a must-have for a busy conference attendee who's spending all day on their feet. If your business can provide that bottle of delicious hydration that keeps them going, your brand might just win a customer for life.
The water bottles that are most popular today are mostly made of stainless steel or glass. But no matter what material you go with, remember that quality counts a lot here. A water bottle that leaks in someone's car or luggage will most definitely not make the impression you're looking for.
5. Pens
Pens might not set everybody's soul on fire, but their utility is hard to beat. They're another option that wins on practicality: Everybody needs some extra pens on their desk, or in their car, or in their purse or backpack.
The news gets even better: There's a good chance that the people who take your pens will use them before the conference is even over. As with water bottles, though, make sure you're buying for quality. You don't want yours to be the pen that bursts all over somebody's suit jacket.

Order Custom USBs for Your Next Conference Now!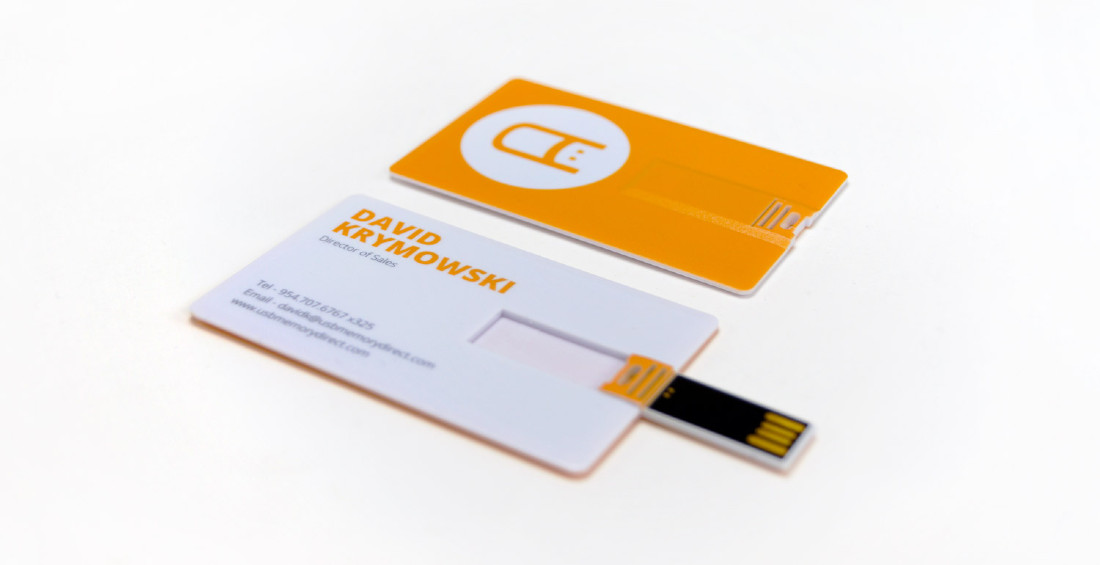 Custom USB cards are an easy and effective way to get your business noticed.
Looking for high quality USB drives for giveaways at your next seminar or trade show? USB Memory Direct is how businesses large and small get custom USB drives at the right price. Reach out now for a free 15-minute quote, or call our USB memory experts at 866-404-4645!