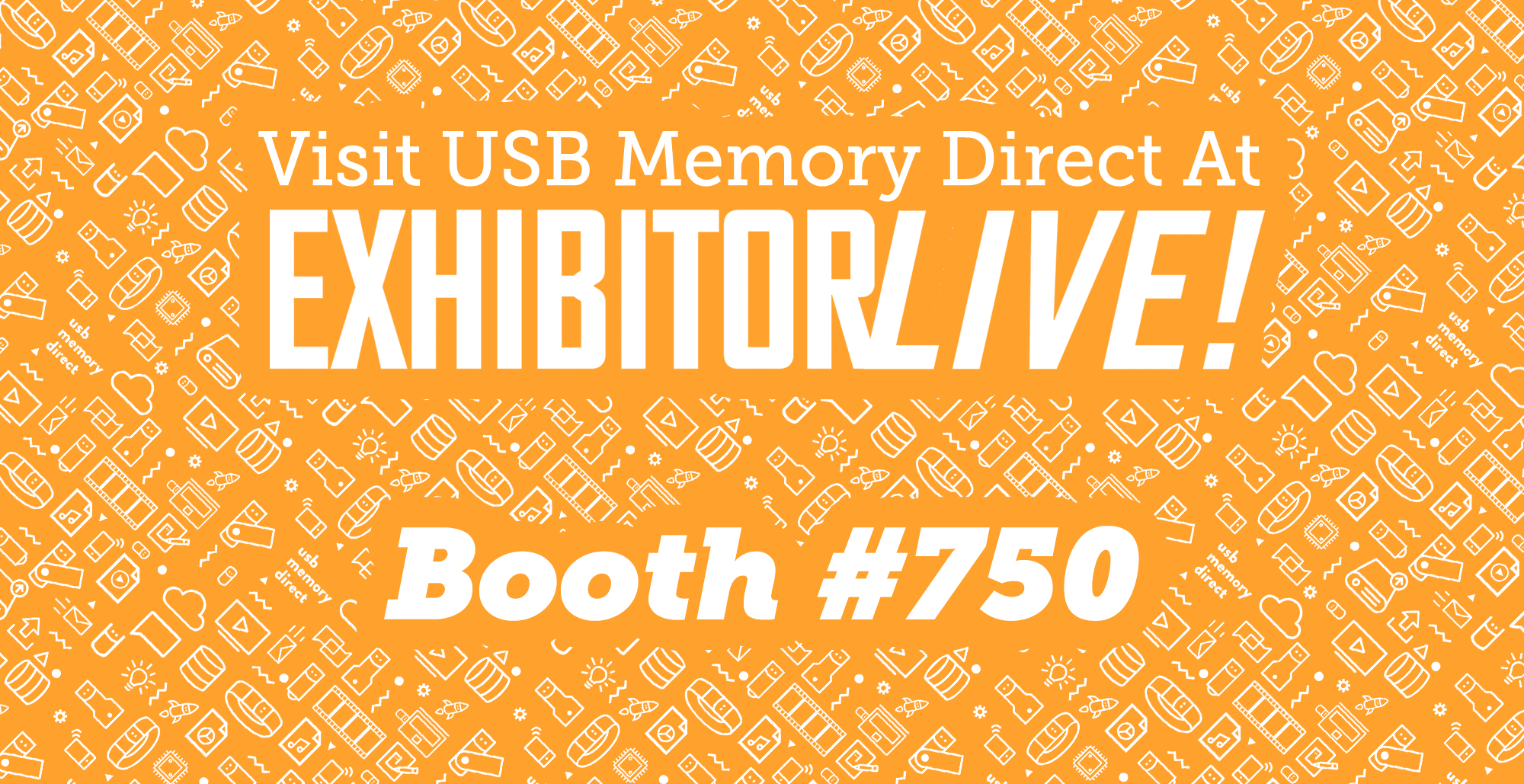 Come visit us at ExhibitorLive!
Looking to expand your marketing tools, improve your trade show ROI, and grab some awesome free stuff while you're at it? Well then make sure to stop by our booth at ExhibitorLIVE, located in Mandalay, Las Vegas, this February 25-March 1, 2018. Here at USB Memory Direct, we are always striving to curate, improve, and create new custom flash drives. Luckily for us, ExhibitorLIVE is the perfect place to show, companies and marketers alike, a cool product like ours with a proven ROI!
We will be showcasing the custom shaped USB drives we've designed to increases engagement and conversions for companies like Whole Foods, Sinful Colors, Hayward, Putzmeister, and more! Our impressive 3D shape customization allows us to transform our client's ideas into reality. We proudly sell wholesale flash drives that come in classic, business professional, and event-friendly styles. Our packaging options are excellent for protecting your branded flash drives and exemplifying your business's polished marketing technique. It's always thrilling for us to work together with our clients to ensure they are satisfied with the products we create for them. With over 14 years of experience in the USB industry, we are sure to step up your marketing game right.
ExhibitorLIVE is a 5-day trade show and corporate event that takes place annually. This year there will be nearly over 300 exhibitors attending as well as workshops to help individuals learn how to enhance their business's marketing campaign. We love trade show events because it gives us the opportunity to connect with new clients and proudly show off some of our coolest products. The main goal of ExhibitorLIVE is to provide top industry products, information, and services to people who want to grow their business. For anyone who is involved in corporate event marketing, ExhibitorLIVE is the hottest spot to find new partners, services, and items. Mastering new strategic initiatives is also one of the many benefits of this popular corporate trade show.
Stop waiting around to skyrocket your business, and come join us this coming week at ExhibitorLIVE! You can find us at booth #750 where we will gladly hand you a free 32GB Nano USB Flash Drive. Just make sure to bring us the USB Memory Direct voucher you receive in the Preview Pack that all attendees get upon entering. We hope to see you there!