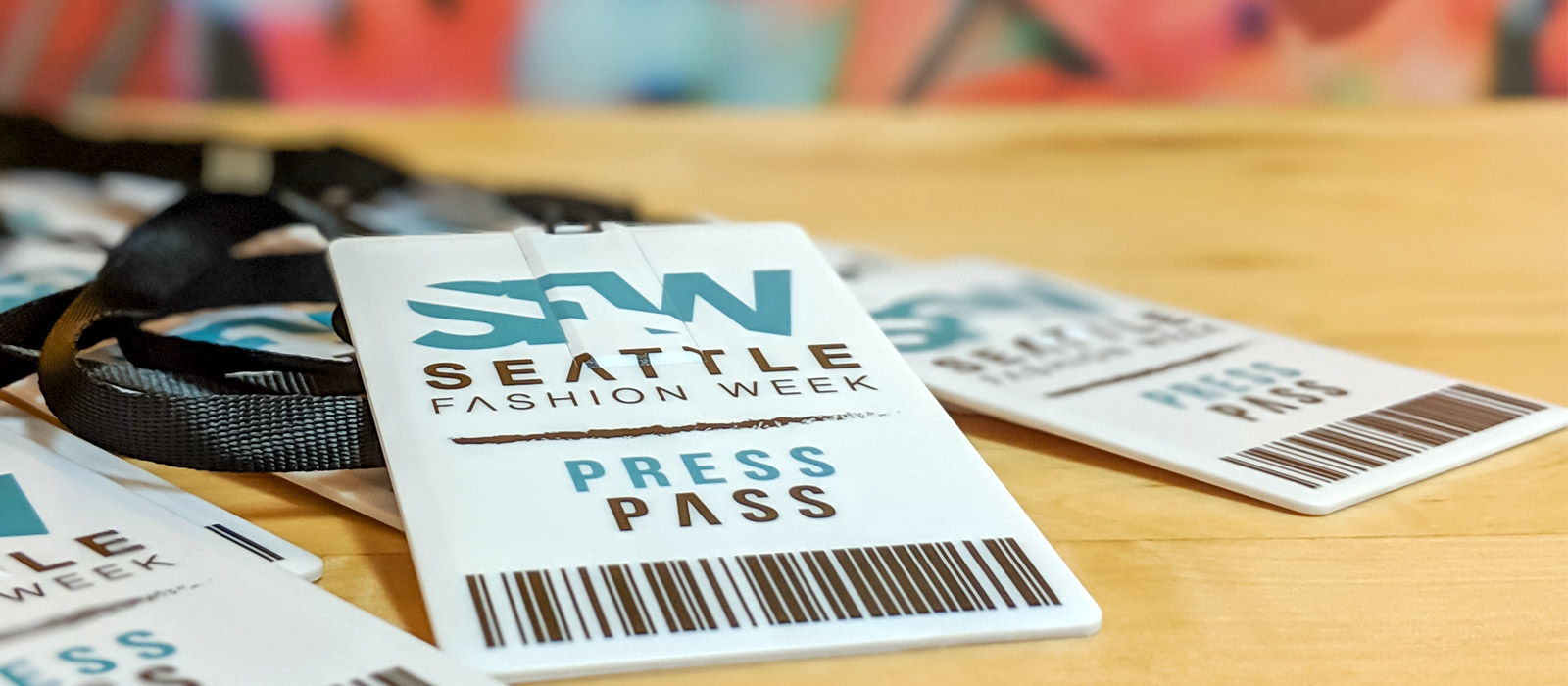 Flash Drive Press Passes
Picture this - you're in charge of designing press passes for an upcoming trade show your company is hosting. While you could go with any traditional laminated press passes, you want something that will really have your attendees talking. That's when you come across business card style flash drives and the idea hits you to attach these wholesale USBs to lanyards for your upcoming event.
We've created many USB drives for our clients who found themselves in need of unique press passes. Our business card custom flash drives are truly one of a kind due to how versatile they are. Besides being used as a professional business card, they also hang vertically on lanyards much like any regular press pass does. These card drives have edge-to-edge printing that allows for designs and barcodes to be printed on both the front and back. Many of our clients choose to have their event design and entry code printed on the front of the drives, while their company's contact information is on the back. Any lanyard fits easily through the keyhole located right above the USB drive. What's awesome about this card drive is that your attendees won't even realize it's a flash drive until they have a closer look. From afar it seems like any normal press pass, till you hold it in your hand and realize there is a USB drive carefully hidden against the body of the card. Using a card style flash drive as a press pass ensures your attendees will always remember your event for years to come everytime they use this drive for storing data.
All that is left to say is that these card drives are ready to be the star press passes at your next event. Since they are both highly-functional and visually appealing, they are sure to produce the wow reaction you desire your attendees to have all while leaving a memorable impression.