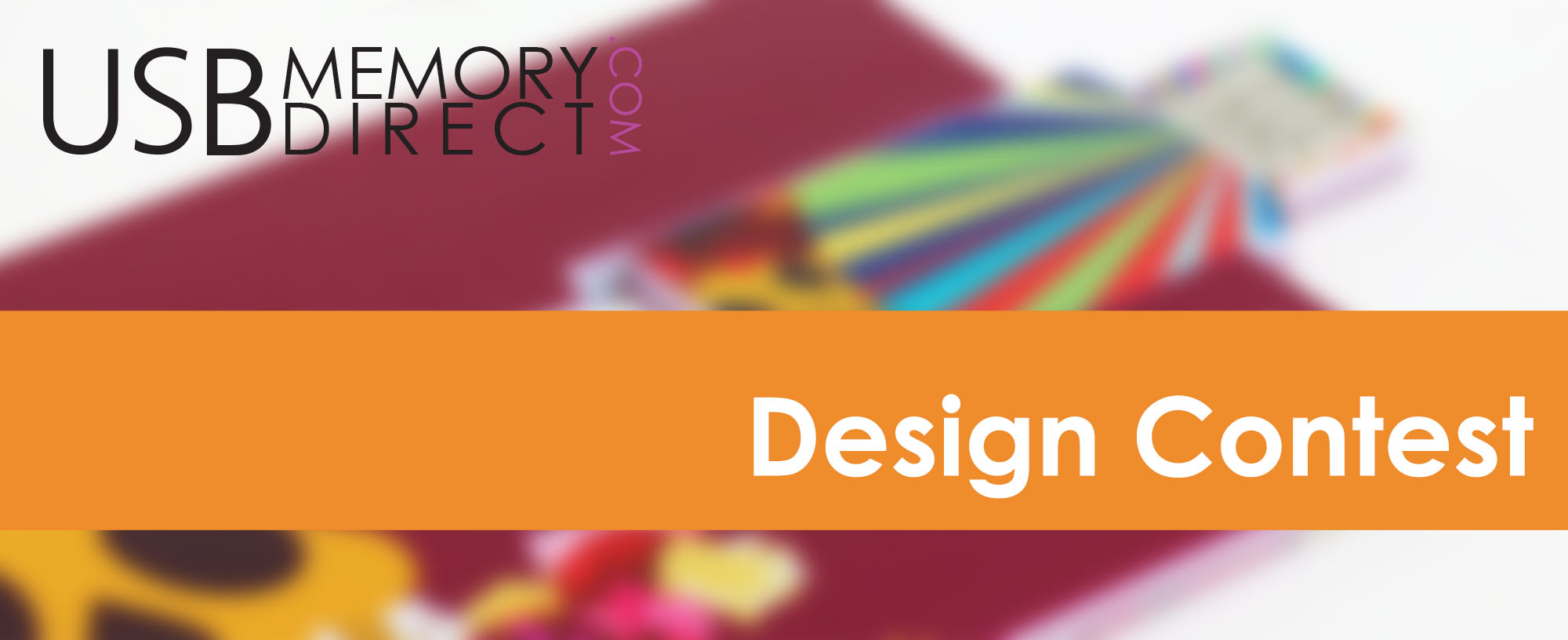 Our First USB Art & Design Contest!
Join The Art & Design Contest!
We are proud to announce our very first Art & Design Contest, where graphic artists can enter their unique designs for a chance to win 50 custom printed flash drives! We challenge you to create a beautiful, captivating, and inspiring design and send it on over to us.
We will then release your designs on our contest page and invite everyone to vote, link, and share them across the globe. We encourage everyone to submit their most creative artwork to our Art & Design Contest or enter our raffle for a chance to win a flash drive imprinted with one of the top 3 styles!
Prizes to Win
As always, we have some pretty valuable prizes for the winners. The top three submissions with the most votes will win 50 of our card-twist style flash drives imprinted with their prize winning design! USB drives are the perfect way to market your business and network with your clients. The colors are vivid and the text is sharp when it beautifully displays your custom design. But what really makes them stand out is their versatility. With fast and fluid performance, these thumb drives can store, transfer, and copy any digital media. You can upload personal portfolios, product catalogs, or other promotional materials to share with your clients and customers.
In order to win, your friends, family, followers, subscribers, fans, customers, clients, and anyone else you can think of has to go to our Art & Design Contest page to vote for your submission. To better your chances, we encourage you to share your submission on across all of your social networks, write a blog post about it, feature it on your website, and spread the word in any way you can!
In addition, we will also be awarding 150 flash drives imprinted with one of the top 3 winning designs from the contest! To win one of these flash drives, all you have to do is enter our raffle and you're good to go. Don't forget to vote, link, share, tweet, pin, and like your favorite designs! The better their chances of winning, the better your chances of receiving one of the imprinted flash drives!
How Do I Join the Contest?
To participate in the Art & Design Contest, first you'll need to come up with an original, beautiful and unique design. It could be an illustration, collage, typographic, realist, surrealist - anything! The design should be well formatted for the usb business card template provided:
Next you'll want to email us your design file. Submit your graphic design by the 31st of March, 2013 to qualify for the competition. Also feel free to submit multiple entries. However, keep in mind that each entry should be unique and distinguishable.
Finally, all you have to do is link, share, post, repost, tweet, pin, like and spread the word about your contest submission! Anyone can vote, so make sure you tell as many people as possible! The bigger the buzz, the better your chances of getting more votes!
What are you waiting for?
We are excited to see what you all are capable of, and we truly wish each of you the best of luck with your designs! This design contest is just our humble attempt to engage the design world, and it will hopefully trigger your creativity and encourage you and others to take a chance and show the world what you can do! Good luck, everyone! We are looking forward to receiving many beautiful entries!
Sincerely,
The USB Memory Direct Team