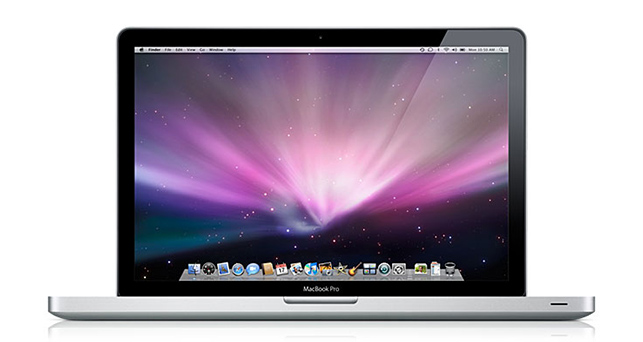 Apple updates Macbook with USB 3.0 and NAND Flash SSD drives
Those waiting patiently for the new MacBook lineup received great news on Monday, as Apple released their latest creations equipped with USB 3.0 and NAND Flash SSD drives.
Last year, Apple purchased an astounding 23% of the world's NAND Flash memory. The iPad alone accounted for 78% of global NAND technology shipments in 2011. According to IHS iSuppli, Apple products are expected to dominate worldwide demand for NAND Flash memory at least through the year 2015.
First off, Apple increased the performance of their various notebooks beginning with a 1.7 GHz dual-core Intel Core i5 in the low-end 11-inch MacBook Air and leading up to a 2.0 GHz dual-core Intel Core i7 in the 13-inch MacBook Air model. These aren't considerably significant changes, but are improvements nonetheless.
The real excitement lies in the very first implementation of USB 3.0 into the MacBook lineup. Two USB 3.0 ports come with every laptop, and will replace USB 2.0 from the previous models. Since USB 3.0 is completely backwards compatible with USB 2.0, the only thing you'll notice is the exponentially faster performance when you connect a USB 3.0 device.
The MacBook Air line will also come with the $500 add-on option of upgrading to 512GB of NAND Flash storage, which previously capped off at 256GB. In addition, you also have the $100 add-on option to upgrade the MacBook Air with 8GB of RAM, whereas the previous models would only support up to 4GB.
For some, the 4GB limitation was a big to-do, since many of the tasks in Mac OS X Lion perform a lot better with the extended RAM. Both the flash storage and RAM upgrades are available only on build-to-order models purchased from the online Apple Store. Apple also released their new "hybrid" MacBook, combining elements from both MacBook Air and MacBook Pro to give you a 15 inch Retina display model with 8GB RAM, 256GB NAND Flash Storage and a 2.3GHz quad-core Intel Core i7 processor alongside USB 3.0 ports as well.
The introduction of this model by Apple represents the computer industry's first real solid move into moving into NAND Flash memory technology and adopting the USB 3.0 format.
USB 3.0 has a theoretical maximum throughput of 5 Gbps, compared to USB 2.0's 480 Mbps, making it far more useful for modern storage devices in particular.