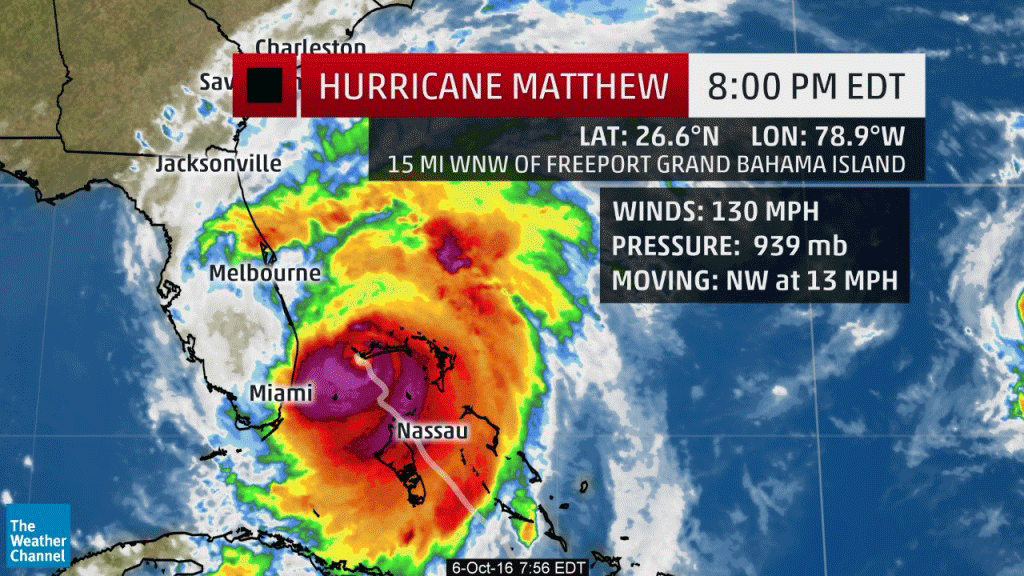 Hurricane Matthew Advisory and Updates
As of Thursday 8:00am EDT, the National Weather Service has a hurricane warning in effect for most parts of South Florida. This means that a hurricane is likely to affect us with heavy rain, hurricane force winds, and possible power outages starting Thursday afternoon through Friday.
First and foremost, we hope everyone is - and stays - safe and sound. As a South Florida based company, hurricanes are no strangers to us. And because of that same reason, we know that ANYTHING can happen over the next 24-48 hours, so it's always better to be prepared. Here's a quick update regarding our company & the incoming hurricane!
We at USB Memory Direct are taking all the necessary steps to ensure the safety of both our employees and business. Depending on the weather conditions, our office will be closing this Thursday afternoon and possibly Friday. We are not taking any chances having our employees drive in, and have advised them to stay home during the storm.
Rest assured, all orders that have already been confirmed will be delivered on time and as scheduled. As of this morning, we will be continuing to answer calls, emails, and provide service to our customers.
In the event of a power outage, we will be working our best to communicate with you to get your orders placed and quotes answered as soon as possible. We apologize for any inconvenience or delays this may cause. This of course is in response to Hurricane Matthew, scheduled to make near landfall Thursday afternoon in South Florida. For most current updates on Hurricane Matthew, please visit the National Hurricane Center Atlantic Ops.