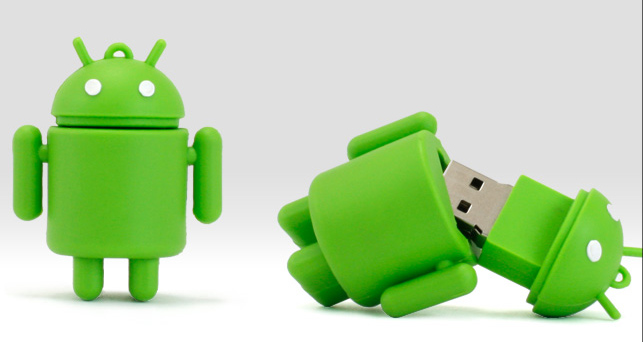 How we made our Custom Shaped Flash Drives even better
USB Memory Direct's custom shaped USB drives are now available for the same unbelievable price as our regular promotional flash drives. We believe that every company, no matter how small or how large, should be able to take advantage of the unique brand marketing opprotunities a fully customized flash drive has to offer.
Your business is unique and imaginative, so why not promote your company's products, services, and name in an equally creative and personal way? USB flash drives are always received enthusiastically and kept for long term use because of their data storage capabilities. While we offer hundreds of unique styles and colors for our personalized flash drives, sometimes our customers come to us with an idea that's so creative and cool that we had to customize it onto our drives.
Enter Custom Shaped Flash Drives.
Just as the name implies, these custom flash drives have a customized shape that are unique to a company brand, logo, mascot, or product. We'll take any idea, sketch, drawing, or crazy concept you come up with and use our wide array of resources to turn it into a custom shaped flash drive. It's as incredibly affordable as our other wholesale USB flash drives and can be done quickly and efficiently to meet any deadline. And as with all our products, your custom shaped drives order will come backed with our lifetime guarantee.
Let's say you're going to run a surf shop and are looking to give out promotional USBs featuring the new catalog you've put together at the grand opening - you could ask that the drives be shaped like surfboards, wakeboards, sunglasses, or flip flops. This type of promotional product always comes across as in-the-now, relevant, stylish, funny, and eye catching at marketing events and go out like hot cakes.
Or if you own a company whose logo incorporates your signature that looks unique and stylish in your own way, the custom shaped flash drives would integrate that concept into it. We'd take your 2D logo and transform it into a unique 3D custom shaped drive. This works for 2D brands and campaign slogans too. This shares your written words with the customer in a way that they just won't mind.
If you have a cool, funny or easily noticed mascot like the Geico Gecko or the Energizer Bunny, you can take that concept, and make 3 dimensional graphic miniatures that incorporate the USB function. It's fun to carry around in your car or on a key chain and doesn't take up much room.
So if you own or manage a business you'll probably be on the constant look out for ways to increase your sales and to keep your name in front of customers. Using custom shaped USB flash drives is the perfect way to do just that. They just tower over other promotional items during vendor fairs and other marketing events. Call us today and let's get your next promotional campaign started!